The Food Hall
The food hall is our exciting award-winning restaurant situated on the main campus of Aberystwyth University on the ground floor in Penbryn.
The Food Hall offers a warm and friendly atmosphere, pop in between lectures, visit for lunch or simply escape. The Food Hall has abundance of seating, which is a very popular meeting place for students, and would be suitable for small informal meetings, with small or large table combinations available, there are several sockets available for plugging in devices.

A place to eat, relax, work and meet friends in our newly refurbished restaurant, which is an alcohol-free zone. The Food Hall can deliver a wide variety of options to suit your needs. If there is something you would like to request that isn't on the menus please ask, our team of in-house chefs are happy to work alongside you.
Eat in or take away the choice is yours.
Please note that all prices throughout the food hall are advertised at student prices, Aberystwyth University is cashless. As well as card payments, customers can make payments through their Aber cards.
Services will vary outside of Aberystwyth University term times. Opening hours
Chefs table and services
All of our dishes are freshly made and prepared on these premises. Aberystwyth University is committed to healthy eating using trusting suppliers and our menus include several plant-based options.

Aberystwyth University is a multicultural community, with student, staff and visitors who have differing religious beliefs and ethics. We strive to source halal certified/ "halal sourced" meat for specific services and menu items in line with our recognition of the diverse needs of our customers.
Please feel free to talk to our team of chefs regarding any allergens or dietary requirements you may have.
Build your own breakfast served Monday to Friday 08.00-11.00. From £4.30
Carvery lunches Monday to Friday 12.00-14.00. Weekly menus
£3.00 Daily value meal
Ramen
Daily vegan choices
Homemade soup of the day
Freshly prepared salad bar
Cooked to order menu Monday to Friday 14.00-19.00. Menu
Coffee Shop
The food Hall coffee shop features Starbucks is open seven days a week, Monday to Friday 08.00-19.00 and Saturday and Sunday 11.00-17.00. The coffee shop offers a range of hot snacks, cakes, confectionary, crisps and cold drinks.
Activate the loyalty card (magic stamp) to start acquiring stamps for a free hot drink.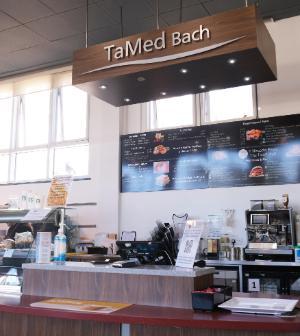 Cappuccino's, Latté, Espresso, Frappuccino's.
Variety of teas
Hot chocolate
Smoothies
Wide range of products from the grab and go range from £1.79 (Breakfast muffins, Savoury pasties)
Freshly prepared jacket potatoes
Array of Panni's, sandwiches and baguettes
Meal deals (choice of sandwich, drink and choose either fruit, chocolate or crisps) from £3.20
Confectionery
Fruit
Weekend cooked to order menu. Saturday and Sunday 11.00-17.00 Weekend menu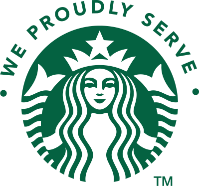 All photography taken by Darya Koskeroglu