Education Pavilion Events 2018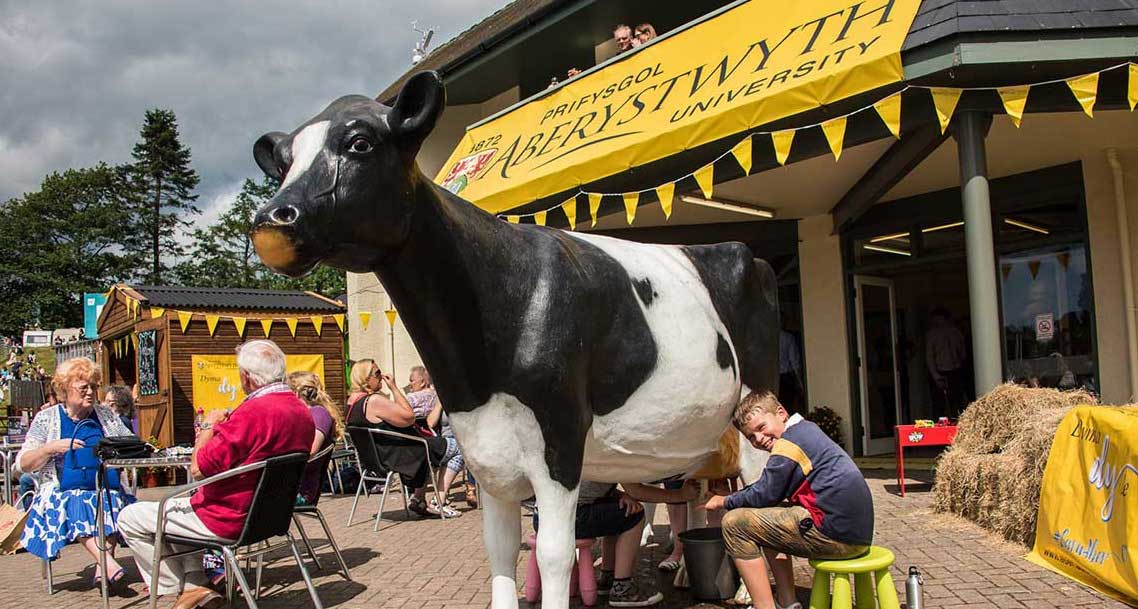 The Aberystwyth University Education Pavilion is next door to S4C above the Main Ring (Stand number G446)
Our lecturers will be on hand each day to provide you with all the information you need about about the wide range of courses and study options available at Aberystwyth University.
Explore a wide range of study areas by engaging in the activities below:
Ask our Marine Biologists about how our students benefit from learning at sea - IDRIS our Marine Research RIB will on display with diving equipment.
'BRAIN BOX' - Handle actual animal brains and guess which brain belongs to which animal!
Speak to our Parasitologists to find out about a range of parasites.
Health and well-being checks courtesy of the Aberystwyth University Well-being and Health Assessment Research Unit (WARU).
Colleagues from the Department of Geography and Earth Sciences (DGES) will also be showcasing interactive displays and providing course information.
Programme of events on the first floor of the Aberystwyth University Education Pavilion
MONDAY 23 JULY

15:30 - 18:00


Innovation for Brexit: A reception to showcase Science Innovation for a Changing world

With Prof. Mike Gooding, IBERS Director, Prof. Elizabeth Treasure, Vice-Chancellor and Dr Rhian Hayward, Chief Executive Officer, AIEC.

TUESDAY 24 JULY

11.00 - 13.00
Old Students Association 'Plant Breeding faces many challenges. Is reverse genetics the way forward?' Withe Prof. Huw Dylan Jones, IBERS.

13.30 - 15.30

NRN-LCEE Reception Event – Building the Future with Plants


An opportunity to hear some short updates on the research and potential of plants in the built environment that is taking place in Aberystwyth, Bangor and Cardiff Universities as part of the The Sêr Cymru National Research Network on Plants & Architecture.

WEDNESDAY 26 JULY

08:00 – 10.30

Supporting Rural Health & Care in Mid Wales - Centre for Excellence in Rural Health breakfast presentation.

11.00 - 12.30

National Assembly: Climate Change and Rural Affairs Committee - Brexit, agriculture & the environment: looking to the future.

13.00 - 15.30

NRN- LCEE Reception Event: Back from the brink - avoiding tipping points in Welsh grasslands

Find out about Climate Smart Grass resaerch at Aberystwyth and Bangor universities.

16.00 - 17.00

Future Farmers of Wales - Young People in Agriculture Debate.

17:00 - 20:00
Future Farmers of Wales Private Reception.

THURSDAY 27 JULY


11.00 - 16:00
Lunch.
Please note that there are limited places available at these events. Should you wish to attend please email rms@aber.ac.uk