Farm Business Survey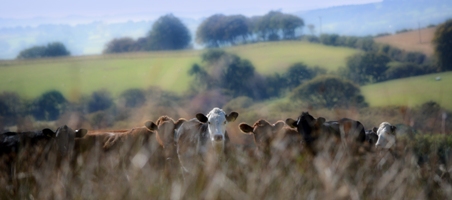 Statistical results from the Farm Business Survey (FBS) in Wales are produced and published annually by IBERS, under the direction of Mr Tony O'Regan and on behalf of the Welsh Government. The survey incorporates financial and physical data from a representative sample of 600 farms in Wales and the results are presented as a series of tables, with introductory commentary.
Farms in the survey are classified by type and size and the results are expressed in terms of outputs, inputs and incomes; land utilisation; tenant's capital; performance indicators, such as average business size and standard man-day availability; various income measures, including net farm income; livestock numbers; and farm liabilities and assets by type of tenure. Inter-year comparisons for an identical sample of holdings participating in the FBS are also included, as are gross margins for the main enterprise types.
The results of the survey and associated special studies are intended to serve two purposes. Firstly, they provide regional, national and EU policy-makers and researchers with information on the economic conditions of different types and sizes of farms in Wales. Secondly, they provide farmers, farm advisers and others with comparative information essential for assessing the performance of individual farm units.
The value of the survey depends on it being representative of Welsh farming. It is therefore desirable to have a small turnover of farms taking part in the survey so that new farms can regularly be included. Any new farms recruited must be of a suitable type and size and so able to replace farms that are leaving the survey. If you are interested in knowing more about the survey and or participating in the survey, please contact Tony O'Regan, the FBS Director, on tor@aber.ac.uk.
Accessing information from the Farm Business Survey
Copies of the survey results, and of special studies relating to particular aspects of farm businesses, are widely circulated.
Information from the Farm Business Survey is available on the links below:
For the full report, please contact the Farm Business Survey on farmsurv@aber.ac.uk.
Acknowledgements
The results presented here are based on financial and physical data from over 600 farms in Wales. The Institute would like to acknowledge the collaborative effort of many people: the many farmers throughout Wales who have generously made detailed business information available to us; the Investigational Officers and clerical staff of the Farm Business Survey unit under the general direction of Mr Tony O'Regan; Dafydd Owen who is responsible for the data analysis and website; the University's Information Services department; and the Welsh Government who have financed the work.