Centenary T-shirt Design
As part of the Centenary celebrations, the Department would like a design to be used on t-shirts and other Memorabilia.
From rough sketches to complete designs, we want to hear from you! Please get involved and send us your ideas and designs. If chosen, your design will be used and will be a symbol of the Departments Centenary.
E-mail, post or tweet your designs using #InterPol2019 to the contact details below. The competition will close on the 26th of November. If sending via post, please include your name and contact details.
Get creative!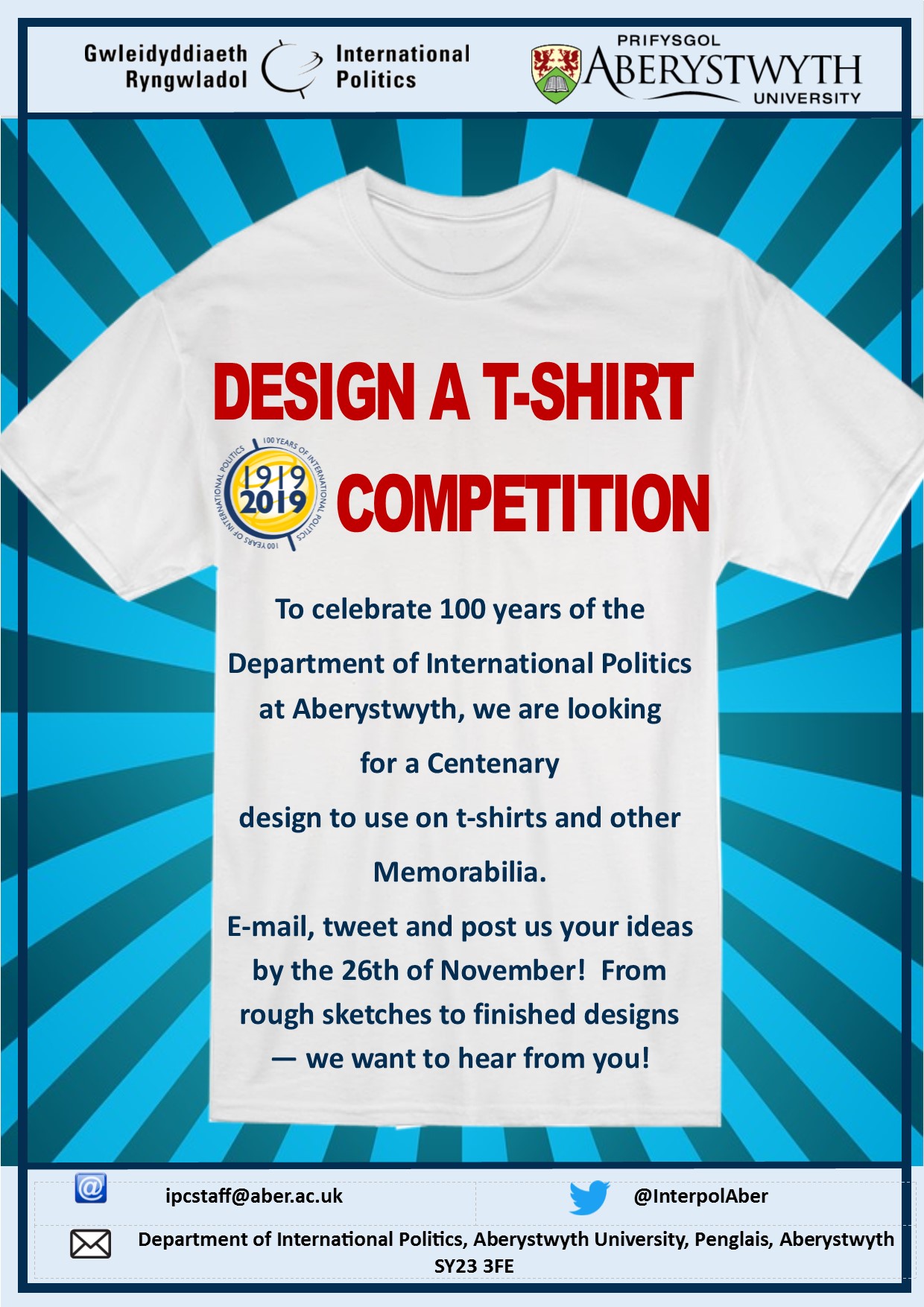 E-mail – ipcstaff@aber.ac.uk
el: +44 (0)1970 628563
Twitter: @InterpolAber