Dr Catrin Wyn Edwards BA, MScEcon, PhD, PGCTHE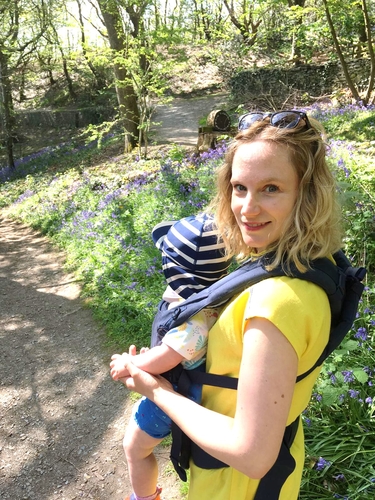 Profile
Catrin Edwards joined the department in 2015 as a Lecturer in International Politics, having previously worked as a post-doctoral researcher at the School of Political Studies, University of Ottawa. She was awarded her PhD in International Politics from the Department of International Politics, Aberystwyth University in 2014 for a thesis on language politics, immigration and educational policy in Catalonia, Wales and Quebec. Catrin has spent time as a Visiting Scholar at UQAM, Montreal, where she was based at the 'Centre de recherche interdisciplinaire sur la diversité au Québec', GRITIM at the Universitat Pompeu Fabra in Barcelona, and the Université de Moncton, New Brunswick.
Additional Information
Catrin has been a Trustee with the Welsh Centre of International Affairs since 2018.
Research
Catrin is an expert in language policy and politics, immigration, multiculturalism and sub-state governance. Her work has examined the approaches of sub-state governments to immigration and linguistic diversity and has adopted a comparative approach to analyse language and immigration policies in Catalonia, New Brunswick, Quebec and Wales. She is currently involved in a Horizon2020 funded-project, IMAJIINE, and is looking specifically at the role Corsican nationalist parties play in achieving political, economic and social justice.
A key priority for Catrin is engaging with research and policy partners beyond her immediate academic network. This has already led to collaboration with non-academic communities both to ensure that her research has societal impact and more generally in order to bridge the gap between policy and academic communities. This has involved preparing evidence-based policy briefing papers for governmental and non-governmental actors in the UK including the Welsh Government, Home Office, Department for Communities and Local Government and Department for International Development. Catrin has also collaborated with a range of governmental and non-governmental actors internationally to share examples of best practice in immigrant integration and language policies from Catalonia and Wales.
In 2018, Catrin (along with Drs Elin Royles and Huw Lewis) was awarded Aberystwyth University's 'Exceptional Impact in Social Science, Arts and Humanities Research' award.
Catrin convenes the Migration Research Wales Network (WISERD) with Dr Rhys Dafydd Jones (DGES, Aberystwyth University).
Publications
Powel, D, Grunhut, S, O'Prey, L
, Edwards, CW
, Cunnington Wynn, L
& Griffiths, E 2021,
Research to Develop an Evidence Base on Second Homes
.
Edwards, CW
2020, '
Community versus Commodity in Francophone Canada: A Multilevel Approach to the Neoliberalization of Immigration
',
Canadian Journal of Political Science
, vol. 53, no. 1, pp. 39-60.
10.1017/S0008423919000581
Edwards, CW
2017, '
'Volem Acollir': Catalwnia yn mynnu rhagor o hawliau i groesawu ffoaduriaid
'
Golwg
.
More publications on the Research Portal