Dr Huw Lewis
BA Prifysgol Cymru MA Prifysgol Cymru PhD Prifysgol Aberystwyth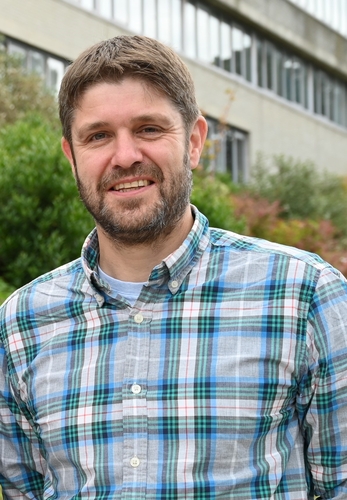 Profile
Huw joined the Department of International Politics as a member of staff in September 2009. He previously studied at the department as an undergraduate and as a postgraduate. His doctoral research, which he completed in May 2009, focused on the normative dimension of efforts to revive minority languages.
Teaching
Module Coordinator
Tutor
Coordinator
Lecturer
Moderator
PhD Supervision
Normative Political Theory
Multiculturalism
Language Politics and Policy
Welsh Politics
Research
Huw's research interests include: normative political theory; debates concerning multiculturalism and nationalism; language politics and Welsh politics.
Office Hours (Student Contact Times)
Monday 12:30-13:30
Thursday 13.30-14.30
Publications
Lewis, H
& Royles, E
2022,
Exploring the political origins of language policies
. in W McLeod, R Dunbar, K Jones & J Walsh (eds),
Language, Politics and Territory.
Palgrave Macmillan, pp. 19-37.
Lewis, H
& Royles, E
2022,
Towards a Million Welsh Speakers? Welsh Language Policy Post-devolution
. in J Williams & E Aled (eds),
The Impact of Devolution in Wales: Social Democracy with a Welsh Stripe?.
Lewis, H
& McLeod, W 2021,
Language Revitalisation and Social Transformation
. Language and Globalization, Palgrave Macmillan.
Lewis, H
& Royles, E
2021,
Towards a million speakers? Language policy post-devolution
. in A Eurig & J Williams (eds),
The Impact of Welsh Devolution .
Gwasg Prifysgol Cymru | University of Wales Press.
Royles, E
& Lewis, H
2019, '
Language policy in multi-level systems: A historical institutionalist analysis
',
British Journal of Politics and International Relations
, vol. 21, no. 4, pp. 709-727.
10.1177/1369148119845341
More publications on the Research Portal