Dr Huw Lewis
BA Prifysgol Cymru MA Prifysgol Cymru PhD Prifysgol Aberystwyth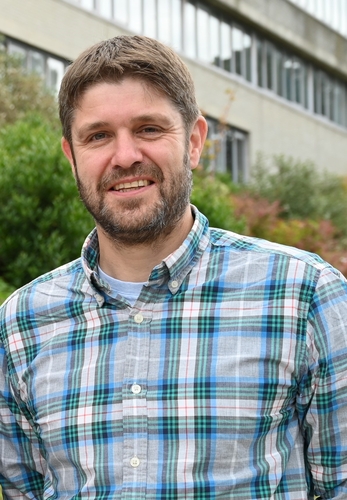 Profile
Huw joined the Department of International Politics as a member of staff in September 2009. He previously studied at the department as an undergraduate and as a postgraduate. His doctoral research, which he completed in May 2009, focused on the normative dimension of efforts to revitalise minority languages.
Research
Huw's research interests include: normative political theory; debates concerning multiculturalism and nationalism; language politics and Welsh politics.
Office Hours (Student Contact Times)
Monday 12:30-13:30
Thursday 13.30-14.30
Publications
Hughes, B, Jones, K
, Jones, R
& Lewis, H
2023,
Adolygiad o Gynllun Grantiau Llywodraeth Cymru i Hyrwyddo a Hwyluso'r Defnydd o'r Gymraeg
. Llywodraeth Cymru | Welsh Government.
Lewis, H
& Royles, E
2023,
Governance, complexity, and multi-level language policy and planning
. in M Gazzola, F Grin, L Cardinal & K Heugh (eds),
The Routledge Handbook of Language Policy and Planning.
Taylor & Francis, pp. 272-285.
Lewis, H
& Royles, E
2022,
Examining the Political Origins of Language Policies
. in W McLeod, R Dunbar, K Jones & J Walsh (eds),
Language, Policy and Territory: A Festschrift for Colin H. Williams.
Springer Nature, pp. 19-37.
10.1007/978-3-030-94346-2_2
Lewis, H
& Royles, E
2022,
Towards a million speakers? Welsh Language Policy Post-devolution
. in J Williams & E Aled (eds),
The Impact of Devolution in Wales: Social Democracy with a Welsh Stripe?.
Gwasg Prifysgol Cymru | University of Wales Press.
McLeod, W
& Lewis, H
2021,
Changes in Family Structure and Lifestyles: Challenges for Regional or Minority Languages
. in
Language Revitalisation and Social Transformation.
Language and Globalization, Springer Nature, pp. 175–189.
10.1007/978-3-030-80189-2_7
More publications on the Research Portal