Admissions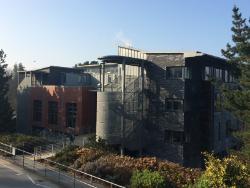 Applicants seeking a place on undergraduate degrees should apply through the Universities and Colleges Admissions Service (UCAS). The typical entry requirements are a UCAS Tariff of 104-128, the equivalent of three A-Levels ABB-BCC. AS and A2 subjects are accepted, including General Studies/Critical Thinking, as is the Welsh Baccalaureate, Extended Project Qualification (EPQ) and BTEC qualifications provided they are noted on the UCAS form. International students without these qualifications may study the International Foundation Certificate at Aberystwyth University, which will provide a pathway onto one of our undergraduate degree schemes. Additional information about Entry Requirements is available through the Undergraduate Admissions website. You may also contact Alistair Shepherd, the Department's Director of Admissions.
The Department welcomes applications from mature candidates (applicants who will be at least 21 years of age when commencing an undergraduate course) as well as those who do not possess conventional entrance qualifications. Candidates falling into these categories are normally interviewed as part of the admissions process, the cost of which is reimbursed by Aberystwyth University.
All applications are assessed on an equal opportunities basis. Selection is based on consideration of all aspects of the application, including a candidate's motivation, academic potential, and examination results. All applicants must satisfy relevant English language requirements. In all cases the Department takes an inclusive and flexible approach to entry requirements. In that respect the most important qualification of all is a desire to learn and the commitment to achieving a degree.
Our Competence standards are:
1. To possess the capacity or potential to acquire, comprehend and use, by whatever means*, information and knowledge of the academic literature and debates within the chosen field of study.
2. To possess the capacity or potential to produce, by whatever means*, coherent essays, dissertations and other written work that provides arguments and analysis which is supported by appropriate evidence from the academic literature.
3. To possess the capacity or potential to participate, by whatever means*, in group discussions of the academic literature, argument and knowledge within the chosen field.
*Examples of adaptations would include, use of a sign interpreter, amanuensis, screen reader and other computer technology, extra time, Braille, recording of lectures/seminars, alternative assessment methods, audio books etc.