Dr Lowri Cunnington Wynn
BA Sociology and Social Policy: Bangor University PhD: Bangor University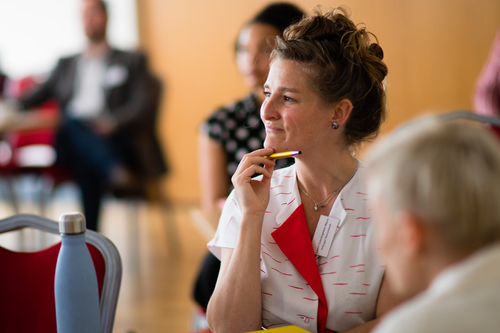 Profile
Lowri graduated from Bangor University in 2007 with a first class honours degree in Sociology and Social Policy through the medium of Welsh. In the year after graduation, she worked as a research officer for the School of Psychology, studying the effects of bilingualism on cognitive behaviour. She subsequently received a postgraduate scholarship from the Welsh Language Board to complete her PhD in 2008. Her doctoral thesis explored the fact that young people who are not born in Wales leave the Welsh Heartlands at a rate four times higher than those who were born here, having an effect on the make-up of rural communities. For the last three years, Lowri has worked primarily within the social research sector taking up post-graduation roles at Wavehill Consultancy, Bangor University and the Welsh Language Board. She has a wealth of experience evaluating European funded projects, designing impact assessments, specific research projects and conducting community consultations. Coupled with her academic background, Lowri is passionate about youth and community work and has been involved in many projects within her locality.
Additional Information
Lowri is now the Welsh Medium Lecturer in Criminology for the Coleg Cymraeg Cenedlaethol.
Teaching
Module Coordinator
Coordinator
Lecturer
Tutor
Additional Lecturer
TR32820 Yr Heddlu, Plismona a'r Gymdeithas TR10410 Darlleniadau mewn Troseddeg TR12130 Sgiliau Troseddeg 1 TR34220 Sgiliau Troseddeg 2 TR12430 Elfennau Troseddeg GF39220 Cyflwyniad I Droseddeg TR10320 Rheoli ac Atal Trosedd TR20120 Traethawd Estynedig TR30120 Traethawd Estynedig
Research
Outmigration and Young People from the Welsh Heartlands: PhD
Language Learning and Childcare Choice in Wales: Wales Journal of Education
The Out-migration of Young People from the Welsh Heartlands
Office Hours (Student Contact Times)
Monday 10-12
Wednesday 10-12
Publications