IBERS Distance Learning - BioInnovation and Agriculture Courses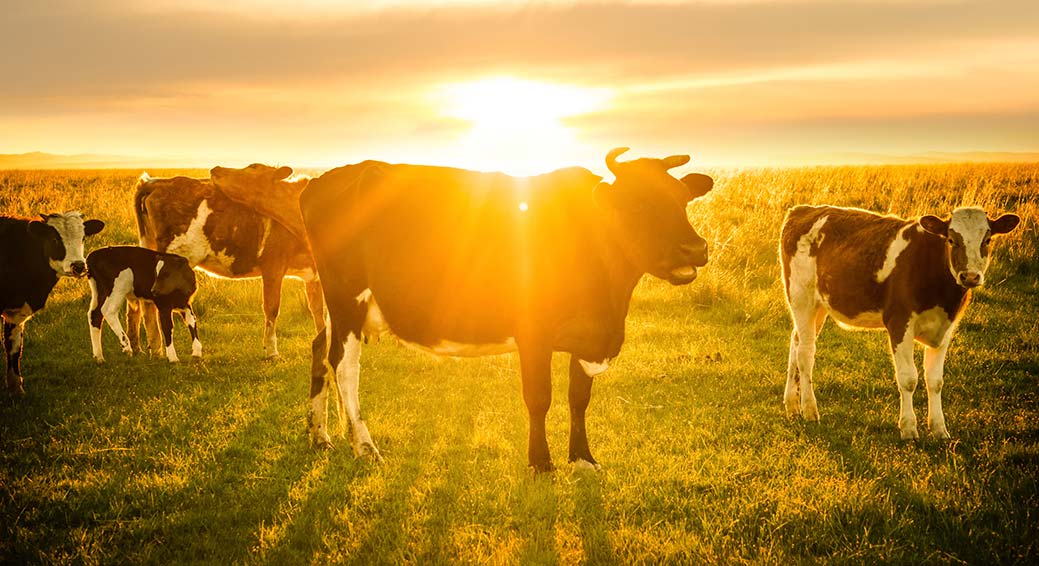 We offer stand alone modules which can be taken as for Continuing Personal Development or can be used to build up to postgraduate qualifications.
For a full list of our modules and more details on how these are delivered, visit ibersdl.org.uk
Our BioInnovation modules are available by distance learning to people living or working in the UK or internationally, with a background in science, food, agri-food, biotech or waste.
International Scholarships
International scholarships of up to 80% are available: Find out more and apply now at ibersdl.org.uk/registration/international-scholarships or contact us for more details on the application process.
The courses we currently offer via distance learning are:‌
MSc BioInnovation
MRes BioInnovation
MSc Sustainable and Efficient Food Production
MRes Agriculture
DAg Professional Doctorate in Agriculture
Modules Timetable
All modules run for 14 weeks. The timetable below shows the starting month for each:
What qualifications could I gain?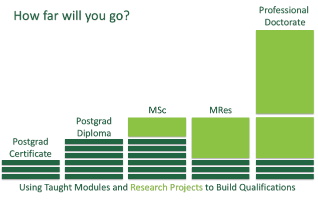 While you are very welcome to take only one or two modules for your own interest, if you would like a qualification you will need at least three (for a postgraduate certificate). If you are intending to undertake an MSc, an MRes or a Doctorate the Research Methods module is compulsory.
The courses we currently offer via distance learning are:‌
MSc Sustainable and Efficient Food Production
MRes Agriculture
DAg Professional Doctorate in Agriculture

Fees and Scholarships
Fees
Payments are normally made per module. If you would like to be invoiced for a number of items at once, please let us know.
Taught Modules (20 credits)

£850
Nuffield Module (40 credits)
£1,400
60 Credit Dissertation (for MSc)

£1,800
120 Credit Dissertation (for MRes and/or Part 1 DAg)

£4,350
Professional Doctorate Research (annual fee)
£2,000
Full Course Costs
MSc
£6,300
MRes - if taken over three years
£6,150
DAg* - if taken over five years
£10,050
International Scholarships of up to 80% off
A limited number of IBERS scholarships are available for studying any of the following IBERS distance learning modules.
| | | |
| --- | --- | --- |
| Starting September | Starting February | Starting June |
| Ruminant Nutrition | Ruminant Production | Farm Business Management |
| Ruminant Health and Welfare | Silage Science | Genetics and Genomics in Agriculture |
| Grassland Systems | Plant Breeding | Organic and Low Input Ruminant Production |
| | | Ruminant Gut Microbiology |
Scholarships will be awarded to eligible students based on merit and are awarded per module, you can apply for between 1 and 7 modules, including dissertation. The level of support awarded may vary between modules. You will be informed of the award amount for each of your modules before you proceed.
Eligibility - To be considered for a scholarship you must:
Be a citizen of or working in a Global South country
Hold at least a 2.1 degree OR be working for a non-commercial organisation with a focus on agricultural development or environmental protection
Meet all of the course entry requirements including IELTS level 6.5
To be considered for a scholarship please complete this form
Postgraduate Study Loans
NEW: Postgraduate Study Loans are available to prospective students living in England.
How is IBERS DL Delivered?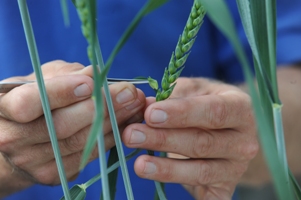 Our programmes have been designed to be as accessible and flexible as possible, particularly for those in full time employment or living outside the UK.
Each 14 week module includes recorded lectures (see sample) from academics and industry experts, along with guided readings, discussion forums and two assignments.
Flexibility is a key benefit of studying with us, not only in terms of the wide module choice and the number you can choose to study, but also of the structure of the modules, that are divided into 3-4 week study blocks rather than strict weekly deadlines.
This uniquely structured-yet-flexible format allows you to:
•Study where (provided you have internet access) and when is convenient for you.
•Stay focused and motivated as you work through each module with a cohort of fellow students.
•'Pick-n-Mix' the modules which are most relevant to you.
•Start in January, May or September.
•Take as many or as few modules as you wish over your 5-year registration period.
•Supplement your choices with optional modules from Bangor University.
•Update your knowledge and develop your critical skills.
•Embed your research project into your work.
‌In most cases the research elements of our qualifications are carried out in your work place with regular academic supervision. However, there are also opportunities for research projects to be based at IBERS; ask us if that option would be of interest to you.
How long will it take?

Part-time
From the initial start date you have a maximum of five years to fit in as many or as few modules as you wish.
A part-time MSc cannot be completed in less than two years.
If you are undertaking a part-time doctorate you are permitted an additional two years; seven years in total.
Full-time
You should choose your start time to ensure that you will cover the modules that interest you. You will be expected to take two or three modules at a time and complete within two years.
Study Time
How much work will I need to do?
‌A typical master's student is expected to study for 200 hours when taking a 20 credit module.
Our students report spending 10 to 15 hours a week per module studying
The more time and effort you can put in, the more you'll benefit from studying the module and the better your grades are likely to be.
Entry Criteria
To be accepted as a postgraduate student, candidates must hold:
at least a second class honours degree in an appropriate science subject OR
have at least two years relevant experience. Applications from mature candidates with relevant experience will be considered on a case by case basis.
English Language Requirements
International and EU applicants will need to show evidence of a sufficient knowledge of English. This must be proved before you begin your course. If you have not achieved the required level before sending us your application, your formal offer for postgraduate study will include a condition stating that you need to achieve this level before the start of your course. The level required is IELTS 6.5. If you do not reach the required level of proficiency, it will not be possible to admit you onto the course. Please see our webpage on English language requirements.
What our Students Say
Comments on Specific Modules
"I feel more informed and confident in my abilities. I am enjoying my job more having completed this module [Ruminant Health and Welfare module]." Gemma Hancock, Orion Farming Group
"I feel I now have a better understanding of the subject [Genetics and Genomics] and this gives me a lot more confidence when talking to clients etc." Dewi Hughes, Farming Connect
General Course Comments
"The modules are fantastically well organised, the support given by all the tutors and admin staff is excellent and I am really enjoying learning alongside my job - it is a fantastic way to learn and further career development, I would recommend it to anyone."
"I found the course very useful and have learnt a lot more than I expected. Thank you for the excellent standard of material and tools you made available to me"
'…will lead the design of several of the agricultural modules I oversee within our FdA Agricultural Business Management programme'