Graduate Profiles
We asked our graduating students to tell us what they are doing now and to look back at their course: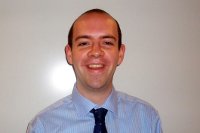 Aled Wyn Thomas - BSc Mathematics
PricewaterhouseCoopers
I graduated from Aberystwyth University in July 2013 having obtained a First Class Honours degree in Mathematics. One of the main reasons I chose to study Mathematics was the fact that having such a versatile degree enables you to pursue a number of different careers, such as engineering, teaching or working in finance. One key benefit of the Mathematics degree at Aberystwyth was the fact that one of the first year modules involved creating a CV and covering letter for a prospective job application. At the time, we had not even finished our first year and so had not thought about such issues, but this proved to be invaluable because once we reached our third year, the necessary foundations had been put in place for us to successfully apply for jobs. I am certain that this is one of the reasons why I was offered a place by the professional services firm, PwC (PricewaterhouseCoopers) on their assurance graduate scheme. Mathematics is a challenging, but highly rewarding degree where initially impossible problems can be solved through logical thinking. The lecturers at the Department provide excellent tuition and an open door for all students with any queries. They manage to strike a perfect balance between assistance and development, where they encourage students to think about problems in a logical and rational manner, before offering further assistance, if required. This has served me well in the workplace where Mathematics graduates can differentiate themselves from others through their ability to be logical in their thought processes, enabling problems to be solved in an efficient manner. I cannot thank the Department enough for all their support throughout the three years – I thoroughly enjoyed every minute of it!
Tom O'Neill - MMath Mathematics
PhD, University of Surrey
I will be starting a PhD at the University of Surrey. I'm going to be studying the semigeostrophic equations, which model the motion of weather fronts, and how they compare to the Euler equations, which are used to model well-behaved fluid flows. This will require a lot of knowledge of both hydrodynamics and analysis, two topics that I have obtained a good level of understanding from my time at Aberystwyth University. In studying maths, that sense of accomplishment you get from solving problems (eventually) is so rewarding. You also start to look at things more objectively and try to make logical conclusions based on actual facts rather than personal biases. Mathematics has a depth that, in my personal opinion, no other science can even come close to attaining. My 4 years at Aberystwyth University have been the best 4 years of my life so far! From the various societies and social activities, to the friendly and helpful members of staff in Mathematics, I've had ample opportunities here, and I have changed and grown so much as a person. I could go on for a long time about all the experiences and memories I have of this place, and I absolutely recommend it to anyone. My advice to a student starting now is to always keep an open mind. In 3 or 4 years' time, you will not be the same person that you are now, so don't assume that you'll hate something before you've given it a try, whether that's a sport or a particular topic or something else. Take every opportunity that you can, because those years will pass you by before you realise it! Never give up on something or believe that you can't do something, because you absolutely can.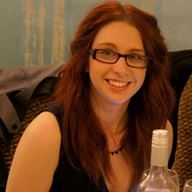 Vicky Margaret Hawkins
Teacher training programme, King Edward's Consortium
Moving to Aberystwyth to study mathematics was the best decision I ever made when considering my university choices. The seaside town was such a contrast to my home city of Birmingham and I have met some wonderful people during my three years of study. The Department of Mathematics is extremely professional and supportive, and they offer a wide range of modules to suit every student's ambitions and needs. I chose to study a mix of pure and applied topics, as this suited my strengths and interests, allowing me to explore areas of mathematics I had never had the opportunity to before my degree. Alongside my studies, I was also the Social Secretary of the Mathematics Society, Halls Officer for the International English Centre, and the Team Captain for Dancesport – a Ballroom and Latin society allowing students to learn to dance and compete across the UK. I would absolutely recommend any student to take advantage of the opportunities the university and the town has to offer. My three years at Aberystwyth was spent studying and developing my passion for mathematics, meeting new people, running socials, teaching dance classes, having barbecues on the beach, working part-time, visiting the sights of Wales, and much more. Since gaining my first class degree, I have been offered a placement with King Edward's Consortium – a prestigious teacher training programme based in Birmingham. I will be training via a School Direct placement, with the aim of becoming a maths teacher in secondary education. My time in Aberystwyth has truly prepared me for my future, and I will definitely be back to visit!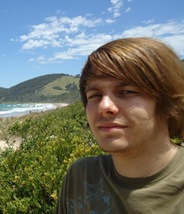 Les Mear - MMath Mathematics
QA Consultant
Aber made quite an impact on me with its quiet location and friendly atmosphere, and I was fortunate enough to be offered a place studying Mathematical and Theoretical Physics. The course was fantastic, primarily due to the interaction with lecturers being open and friendly, and also due to the variety of module options available. I completed two extremely interesting projects, one of which developed out of my interest in composite materials and the possible uses in Formula 1 racing. Aberystwyth has been a fantastic environment to study in, while also providing lots of ways to relax and make friends. It is only a short journey beyond Constitution hill or Pen Dinas to be somewhere completely peaceful and incredibly beautiful. In my first year I took up archery and continued to participate throughout my time in Aber. With a multitude of options available, I tried something new each year. After graduating, I began working within the university finance department as part of the AberForward scheme. This is an excellent way to get into a working environment, and to obtain business-related training. I will then start work with QA Consulting, which provides consultancy services to help develop software for commercial, financial and governmental organisations. After completing software training in Manchester, I plan to work throughout the UK on various projects. My advice to anyone starting a degree in Aberystwyth is to relax. Everyone will be happy to help. Make the most of the opportunities available from the moment you get here. Work hard and communicate with lecturers, join clubs and try something new that interests you, and most of all remember to take time to enjoy Aberystwyth for all the reasons you have chosen to come here.
Lee Garratt - MMath Mathematics
Consumer Product Strategy Analyst, MBNA (Maryland Bank of North America)
When considering my university options, Aberystwyth was top of the list. My family and I were invited to the university by a maths lecturer who personally gave us an extensive tour of the campus. I found it to be a really lovely, friendly place and the whole department seemed like a close-knit family, unlike departments at other big universities where you can feel like just another student. I had always liked maths and it was a natural progression to continue to study it at degree level. During my studies I became a part of the Centre for Widening Participation and Social Inclusion which involved helping struggling maths GCSE candidates with their studies in the Aberystwyth area. Being a part of the group was beneficial to me because by talking to and tutoring the students, I gained presentation and communication skills as I had to make sure that I explained the work in a way that they understood. It was also helpful to use the subject outside of the course modules. After exams and graduation in July, I took some time out to relax before starting to look for work in August. My dad's friend's daughter works in MBNA and she had mentioned there may be positions opening in the department where she works, so I sent her my CV to pass on. A couple of months passed with little contact but eventually I was asked to complete online logic tests before being called in for an interview and offered the position in the same week. As part of the risk scoring team, day to day work involves analysing and presenting business data and monitoring model performances. I primarily work in fraud, however I still have responsibility within other areas and I believe that the Masters in Maths was a big factor in helping me get this job. Aberystwyth is a great place to spend a few years of your life - best four years of mine so far!
Sarah Seaton - BSc Mathematics
Medical Statistician & PhD Student
I studied a BSc in Mathematics and graduated from Aberystwyth in 2009. I had chosen Aberystwyth as I was keen to study in a small, friendly department and on my first visit I had, like many others, fallen in love with the seaside town. My three years at Aber were brilliant, and I made some of the best friends of my life. Not many students are able to revise for their exams on the beach! In my final year at Aber I decided to undertake a small project, which not many Maths students do. However, this was great as it gave me a flavour of what independent research and studying would be like, and I discovered I quite enjoyed it. As well as that I really enjoyed a module in Mathematical Biology in my final year, and suddenly a career in Medical Statistics became an attractive idea. After graduation, I was fortunate enough to be awarded funding by the National Institute for Health Research to work as a Medical Statistician whilst studying for a part time Masters degree at the University of Leicester. Throughout my MSc, my Maths background provided me with an excellent grounding and I loved studying at Masters level. Alongside my MSc I also worked on research projects within The Infant Mortality and Morbidity Studies group. My research was varied and no two days ever the same! An example of a project I worked on was the Late And Moderate preterm Birth Study which investigated babies born a few weeks preterm and how they developed as they grew older. In 2013 I started a part time PhD in Medical Statistics and so far that's going great! I miss Aber a great deal, and jump at any chance to go back and visit. Whenever I get chance to visit I sit on the seafront and watch the sea and reminisce about the good years I spent there.
Joe Hill - Phd Mathematics
Risk Analyst, Lloyds Banking Group
I have very fond memories both growing up and as a student at Aberystwyth. I completed my PhD in Nonlinear Dynamical Systems at Aberystwyth University in 2004, having studied for my first degree at Oxford University. After an initial foray into academia (lecturing at Aberystwyth) and as a statistician for Coleg Ceredigion, I joined the financial industry shortly before the Credit Crunch struck. I started out as a risk analyst working for HBOS, which later became part of Lloyds Banking Group following the merger and government bailout. Having worked in various risk and marketing teams, I am now the manager of a team of analysts who develop credit risk scorecards. These statistical tools are used to decide whether to accept or decline applications for one of the largest credit card portfolios in the UK. There are several skills I learnt during my Aber days which have translated well to industry. As a PhD student, I required analytical independence and the ability to explain results clearly – both of which were vital during my early career as an analyst. I also developed teaching and coaching abilities when supporting undergraduate workshops, which are vital in my current role as a manager. My additional pastoral duties as a Warden at Pantycelyn also stand in me in good stead when nurturing my team and supporting them in their career aspirations.
Jacek Wychowaniec - BSc Mathematics and Physics
PhD Student
I always wanted to study abroad and at some point, my dad brought me a newspaper with AU advertisement. I decided straight away and applied. It was my only choice! I always loved science and interdisciplinary fields. I have always been fascinated with applied physics and maths, experiments, manipulations, solving real world problems, hence my choice of joint degree in maths and physics. After I graduated from Aberystwyth University I went straight away into 6 weeks summer course in France. In September 2013 I started my 4-year PhD on Doctoral Training NowNano at University of Manchester. My PhD topic is peptide-based biomaterials focusing on designing nano-structured graphene-peptide hydrogels composites for biomedical and tissue engineering applications. I published a journal paper out of one of my summer research projects whilst at Aberystwyth University and am waiting for another one to be published.
Christiana Andreou - PhD Mathematics
Math High School Teacher, Cyprus Ministry of Education and Culture
I was studying undergraduate Mathematics at a University in Cyprus and I was interested in studying a PhD in "combinatorics". One of the Professors in Cyprus knew of and worked with a Professor at Aberystwyth and through this link I was able to find a PhD that suited my requirements. My PhD was part time in Aberystwyth which meant I mainly studied in Cyprus. I only travelled to Aberystwyth when I needed to discuss my work with the Professor which was only a few times a year. When I did travel, I found that the facilities in Aberystwyth were useful and I liked the ease of accessibility. Currently, I teach mathematics to high school students between the ages of 16 and 18 and I plan to stay in education for the foreseeable future. In Cyprus, the process of getting a teaching job is different as you don't have to do a teacher training course and no interview is needed. This meant that after finishing University you enter a list and then the Ministry of Education contacts you to let you know the next steps.