Dr Gabor Gelleri PhD in French Literature, ELTE, Budapest, 2005 PhD in French History, EHESS, Paris, 2009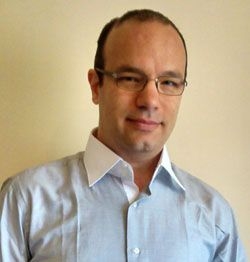 Lecturer
Contact Details
Profile
I am a specialist of early modern French culture, literature and history. I hold a PhD in History from the Ecoles des Hautes Etudes en Sciences Sociales, Paris (2009), and a PhD in French from ELTE University Budapest (2005), as well as an MA in Cultural Anthropology. I have not yet decided whether I am a historian, a literary scholar or maybe a specialist of historical anthropology, and must admit I am happy to live in uncertainty on this point.I have a 'tea and chat' policy - if the light is on, you are welcome to knock at any time, with any questions.
I currently act as departmental First Year Tutor.
Additional Information
I am the co-director of the Aberystwyth-Bangor Institute of Medieval and Early Modern Studies (IMEMS).
I blog on travel-related matters on http://culturesoftravel.wordpress.com .
Teaching
Module Coordinator
Tutor
Lecturer
I teach a variety of modules in the department. I teach literary, cultural and historical content modules on Fantastic Literature, Self-Writing, and a research skills module on Travel and Literature. I share with Dr Bruno Sibona the first year literary module Images of France, and the literary skills module Art du Récit. I teach the French component of several shared 'European' modules: European cinema and Language and European Identity. My language teaching covers first-year advanced French translation, and final year French translation and grammar.
Research
Travel culture and travel literature in Europe - particularly in early modern France

Early modern French intellectual history
Writing and reading practices in early modern France
History of French journalismMy first monograph, "Philosophies du voyage: visiter l'Angleterre aux 17e-18e siècles" was published in 2016 by the Voltaire Foundation (Oxford). I have published papers, mostly on matters relating to travel in early modern France, in Nottingham French Studies, Compar(a)ison, Seventeenth-Century French Studies and La Lecture littéraire, as well as in a series of conference volumes. Currently I am working on a monograph on educational travel (working title: "From Grand Tour to School Trips: Educational Travel in 18th-Century France), and co-editing a volume with Dr Rachel Willie (Liverpool John Moores) on travel and conflict.
Publications