Dr Gabor Gelleri
PhD in French Literature, ELTE, Budapest, 2005
PhD in French History, EHESS, Paris, 2009
Fellow of the Higher Education Academy, 2016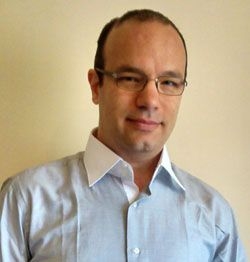 Profile
I am a specialist of early modern French culture, literature and history, specializing in cultures of travel. I hold a PhD in History from the Ecoles des Hautes Etudes en Sciences Sociales, Paris (2009), and a PhD in French from ELTE University Budapest (2005), as well as an MA in Cultural Anthropology. I have not yet decided whether I am a historian, a literary scholar or maybe a specialist of historical anthropology, and must admit I am happy to live in uncertainty on this point.
I have a 'tea and chat' policy - if the light is on, you are welcome to knock at any time, with any questions.
Additional Information
I am the co-director of the Aberystwyth-Bangor Institute of Medieval and Early Modern Studies (IMEMS).
I blog on travel-related matters on http://cultureoftravel.wordpress.com .
Teaching
Module Coordinator
Tutor
Lecturer
Coordinator
I teach a variety of modules in the department. I teach literary, cultural and historical content modules on Fantastic Literature, Self-Writing and Humour, and a research skills module on Travel and Literature. I share with Dr Christie Margrave the first year module Introduction to French Studies. I teach the French component of several shared 'European' modules: European cinema and Language and European Identity. My language teaching covers translation and grammar at all levels.
Research
Travel culture and travel literature in Europe
Early modern French intellectual history
Writing and reading practices in early modern France
History of French journalism
My first monograph, "Philosophies du voyage: visiter l'Angleterre aux 17e-18e siècles" was published in 2016 by the Voltaire Foundation (Oxford). I have published papers, mostly on matters relating to travel in early modern France, in Nottingham French Studies, Compar(a)ison, Seventeenth-Century French Studies and La Lecture littéraire, as well as in a series of conference volumes. Currently I am working on a monograph on educational travel (working title: "Lessons of Travel in 18th-Century France: From Grand Tour to School Trips, under pre-contract with Boydell and Brewer for the British Society of Eighteenth-Century Studes), and co-editing a volume with Dr Rachel Willie (Liverpool John Moores) on travel and conflict for Routledge.
I am in the process of developing a new research topic on travel and heath, and particularly on seasickness.
Another new research topic combines the histories of travel, women, and colonization
Responsibilities
I am the Departmental First Year Tutor, and also direct the department's Peer Mentoring Scheme. I am also the scheme coordinator for Single Honours French Studies.
Publications
Art of Travel 1500-1850
Gelleri, G.
,
2017
Madame Du Bocage, un premier voyage d'Angleterre au féminin
Gelleri, G.
,
2017
,
Forme Venus, Arte Minerva: : Sur l'oeuvre et la carrière d'Anne-Marie Du Bocage (1710-1802).
Bessire, F. & Reid, M. (eds.). Mont-Saint-Agnan:
Presses Universitaires de Rouen et du Havre
,
p. 43-56
14 p.
"Pas le mondre petit géant"? Touristes français dans l'Angleterre de la restauration Stuart: "Not even the tiniest little giant"? French tourists in Restauration England
Gelléri, G.
,
2016
,
In :

Nottingham French Studies.
55
,
3
,
p. 280-297
18 p.
Philosophies du voyage: Visiter l'Angleterre aux 17e-18e siècles
Gelleri, G.
,
2016
, Oxford:
Voltaire Foundation
.
296 p.
(Oxford University Studies in the Enlightenment)
An unknown 'creator' of picturesque Ireland: The Irish sketches and notes of Luttrell Wynne, the 'Gentleman of Oxford'
Gelleri, G.
,
2016
,
In :

Irish Architectural & Decorative Studies.
XVIII
,
p. 44-65
19 p.
More publications on the Research Portal