'Minority Language Media: Exploring the Basque Media Landscape'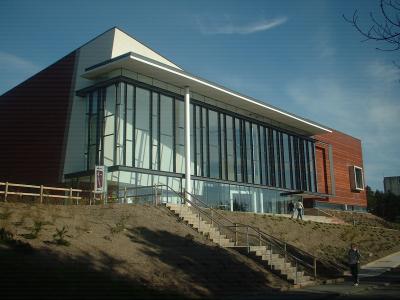 The Parry-Williams building
Monday 11 December, 2006
Mercator Centre Research Seminar
'Minority Language Media: Exploring the Basque Media Landscape'
Prof. Edorta Arana, Euskal Herriko Unibertsitatea, Department of Communication Sciences, University of the Basque Country.
Wednesday, 13th December at 5.15pm, Staff Room, Parry-Williams Building, Dept of Theatre, Film and Television Studies.

This lecture by Prof. Edorta Arana who has a long-standing interest in minority language media in Europe and has published many articles in this field, will give an overview both of media in the Basque language and those serving Basque speakers in other languages within the Basque Country. The situation of the Basque language generally is one of particular potential interest to those involved with issues relating to Welsh as there are many similarities in the positions of the two languages from the point of view of demographics, geographical extent, social attitudes and the potential for language restoration. However, important differences also exist, for example in the fact that Basque is spoken in two separate states and in three different administrative regions. All staff and students at UWA are welcome to attend what we anticipate will be an informative and very interesting presentation.