US Embassy Vice-Consul to speak at Aberystwyth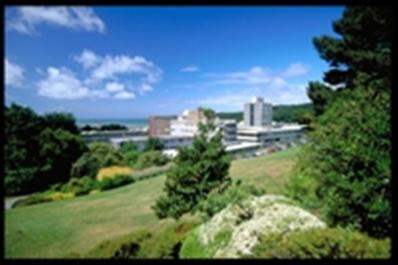 Penglais Campus
Monday 5 June, 2006
US Embassy Vice-Consul to speak at Aberystwyth
Mr. James Sindle, Vice-Consul of the US Embassy, has accepted the invitation to speak at a public meeting of the United Nations Association (UNA) Wales. This event is to be held in the new International Politics Building, University of Wales Aberystwyth (UWA) on Saturday 10 June between 11.15 am – 1.00 pm.
The meeting entitled: 'US Foreign Policy and Its Relations with the UN', explores the relationship between the United States and the United Nations and more specifically its role in the current UN reform agenda. The event will be opened by Prof. Colin McInnes, Head of the Department of International Politics and chaired by Mr Stephen Thomas, Director of the Welsh Centre for International Affairs. After Mr Sindle has spoken there will be responses from Mr Frank Hooley, President of UNA Wales and Professor Nicholas J. Wheeler of the Department, followed by a question and answer session. It promises to be a highly stimulating and interesting debate.
Mr. James Sindle currently serves as a Political Officer with the U.S. Department of State based at the U.S. Embassy in London and has also served at the U.S. Embassy in Algiers, Algeria. Prior to joining the U.S. Department of State, he was a Special Forces officer in the U.S. Army. He has a B.A. in Political Science and Near Eastern Studies from the University of Arizona and a M.Sc. in Foreign Service from Georgetown University.
Tea and coffee will be provided at 11.00 am and a buffet lunch at 1.00 pm, during which further informal discussion can take place. Refreshments and food is included in the entrance fee of £5 (£3 concessions).
UNA Wales
UNA Wales campaigns, lobbies and raises awareness on issues of disarmament, conflict prevention, sustainable development and human rights. We aim to promote informed debate on international issues, including the UN system itself.
The mission of UNA Wales is to work to secure public and governmental support for the ideals of the United Nations and its agencies through campaigning, organising events and supporting the Association's local branches.