Care Leavers Quality Mark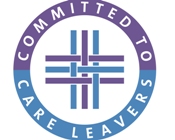 The Frank Buttle Trust
Aberystwyth University has been awarded The Frank Buttle Trust Quality Mark for Care Leavers in Higher Education.
Launched by The Frank Buttle Trust in 2006, the Quality Mark recognises institutions who go the extra mile to support students who have been in public care.
Aberystwyth's application for the Quality Mark was co-ordinated by The Centre for Widening Participation and Social Inclusion which forms part of the Admissions and Recruitment department at the University.
The award coincides with the appointment of the University's first Care Leaver Mentor. Dr Debra Croft, who is a Projects' Co-ordinator at The Centre for Widening Participation and Social Inclusion, provides the first point of contact for students from a care background and advises them on how to access the extensive support services which are provided by the University.
Support for Care Leavers at Aberystwyth University includes a bursary towards year round accommodation (52 weeks) worth £1800 or £1000, depending on circumstances, and personal support for individuals from pre-application (visits, Open Days, etc.) through to final graduation, as well as an entitlement to a free "Starter Pack" (crockery, cutlery, linen, etc.) to start life as a student.
Professor Aled Jones, Pro Vice-Chancellor, said;
"Aberystwyth University is committed to improving the educational opportunities available to young people from a Care background and is actively working to increase the number of care leavers progressing to Higher Education. The award of the Quality mark is an acknowledgement of this commitment, the support available and the design of the overall scheme."
The Quality Mark has been endorsed by Bill Rammell, Minister for Education and Lifelong Learning. Speaking at its launch he said; "The Quality Mark is a great step forward. Not only does it show care leavers that higher education providers are committed to helping them overcome the challenges they face, it ensures that care leavers have the same educational opportunities as other young people."
Founded in 1937 and operational since 1953, the Frank Buttle Trust is the largest UK charity providing grant aid solely to individual children and young people in desperate need. For over half a century, the Trust has helped many thousands of vulnerable children, young people and families throughout the United Kingdom. It is also involved in research on how to best help those who have been in public care to achieve their full potential, at every educational level.
Anyone wishing to find out more about provision for care leavers at Aberystwyth University should contact Debra Croft at the Centre for Widening Participation and Social Inclusion, Old College 01970 621890 /
dec@aber.ac.uk
.
The Centre for Widening Participation and Social Inclusion
The Centre, which was known originally as the Lifelong Learning Office, was established in 1998 to further one of the University's key aims
"To widen access for students from diverse backgrounds, including students from the local community, and to play our part in the economic, educational and cultural life of the community".
The Centre for Widening Participation and Social Inclusion works with a wide range of partners to achieve these aims, including Primary schools, Secondary schools, Local authorities, Education providers and Community organisations.