'Domestic Abuse Children Victims and the Criminal Courts'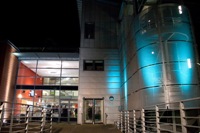 The lecture will take place at the Department of International Politics
2011 Centre for Welsh Legal Affairs Annual Lecture
Ms Beth Thomas, Crown Prosecutor with Dyfed Powys Crown Prosecution Service will deliver the 2011 Centre for Welsh Legal Affairs annual lecture on Wednesday 9th March 2011.
Ms Thomas will speak on 'Domestic Abuse Children Victims and the Criminal Courts'. The lecture will take place at the Main Hall of the Department of International Politics and will start at 7pm.
Located within the Department of Law and Criminology at the University, the Centre for Welsh Legal Affairs was launched in January 1999 to consolidate, and provide a focus for, the department's expertise and work on the law as it applies within Wales and on general legal developments of relevance to Wales.
A key aim of the Centre is to explore whether there is a distinct Welsh perspective on general legal questions within the common legal system of England and Wales and to ensure that Welsh legal developments are placed in the wider context of developments at the UK, European and international levels.
Dr Catrin Fflur Huws, Chairperson of the Centre for Welsh Legal Affairs, has said that "the lecture will be extremely relevant not only to legal practitioners, but also to students, academics and the wider community."
AU4111