Psychology student conference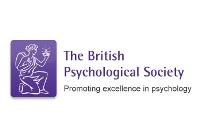 The British Psychological Society
The British Psychological Society's Welsh Student Annual Conference will take place at Aberystwyth University next April 2014 which will see students from all Welsh universities present their work.
The Department of Psychology at Aberystwyth was awarded national accreditation by the British Psychological Society in June 2013.
The British Psychological Society is the representative body for psychology and psychologists in the UK and they are responsible for the development, promotion and application of psychology for the public good.
Director of The Institute of Human Sciences, Professor Kate Bullen, said "The Department of Psychology is delighted to be hosting the event and we look forward to welcoming students from across Wales to Aberystwyth in presenting their work.
"We appreciate the hard work and dedication required to develop and deliver an outstanding undergraduate research project. The conference will provide an opportunity for students to engage with their peers from across Wales to present and celebrate their achievements."
There will be a strong representation by Psychology and Sports and Exercise Science students from Aberystwyth University and registration will be available in January. For further details, visit: http://www.aber.ac.uk/en/psychology/latest-news/news-article/title-143159-en.html
AU42313