Permanent Secretary visits Aberystwyth University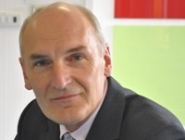 Sir Derek Jones
Today, Friday 10 January, Sir Derek Jones KCB, Permanent Secretary to the Welsh Government visits Aberystwyth University.
The most senior civil servant in Wales, the Permanent Secretary is responsible for the management of the Government's resources and is accountable to the First Minister and his Cabinet.
Welcoming Sir Derek to the University, Professor April McMahon, Vice-Chancellor said: "I am delighted Sir Derek has made time to visit us so we can update him on all the developments here at Aberystwyth. We value our positive working relationship with Welsh Government, and have a number of exciting projects and plans which we wish to discuss. It is also timely for us to take the opportunity to congratulate Sir Derek in person on his award of a knighthood in the New Year Honours List."
During his visit, the Permanent Secretary will meet with members of the University Executive and learn of the University's ambitious plans for the Aberystwyth Innovation and Diffusion Campus, the Old College, the potential development of a Vet School for Wales at Aberystwyth, and how the University intends to develop its interdisciplinary agenda.
Sir Derek's visit will also include a visit to the Aberystwyth seafront which was recently affected by the storms and resulted in 150 students being relocated overnight from their seafront accommodation to the University's Penglais campus.
AU1314