Britain and the beginnings of Scotland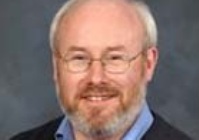 Professor Dauvit Broun, FRSE
Professor Dauvit Broun, FRSE, Professor of Scottish History at the University of Glasgow, and will lecture on "Britain and the beginnings of Scotland" at Aberystwyth University on Tuesday 25 March 2014.
The British Academy Sir John Rhys Memorial Lecture takes place at 6.00pm in the Main Hall, International Politics Building on Penglais Campus.
The oft-repeated account of Scotland's beginnings in a 'union of Picts and Scots' under Cinead (Kenneth) mac Ailpín has been called into doubt.
The lecture follows up some recent work on rethinking Scottish origins by discussing the role played by Britain as an idea, and of connections with England, in relation to the emergence in the 13th Century of the idea of the Scottish Kingdom as a single country and to the beginnings of the Scottish Kingdom itself.
Professor Brown will look at whether this has implications for how Scotland is viewed in relation to Britain today and whether this perspective on the beginnings of Scotland have any relevance for the referendum on Scottish statehood on 18 September 2014.
Dauvit Broun has been teaching Scottish History from the seventh to the fourteenth century at the University of Glasgow since 1990.
He has produced many publications including The Irish Identity of the Kingdom of the Scots in the Twelfth and Thirteenth Centuries (1999) and Scottish Independence and the Idea of Britain from the Picts to Alexander III (2007). 
He was appointed Chair of Scottish History in Glasgow in 2009.
This lecture is free and open to the public. It will be delivered in Welsh with simultaneous English translation (provided via personal headset).
AU1214