Inward Investment: a fresh push or a fresh approach?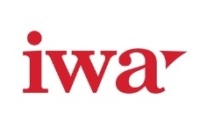 Institute of Welsh Affairs - IWA
Is enough being done to attract inward investment to Wales, or is the focus on regaining past glories distracting from confronting the fact that the model is broken?
This will be the focus for discussion at the second in the Aberystwyth University IWA Debates series that takes place in Cardiff on Thursday 23 October.
The Aberystwyth University IWA Debates focus on areas of debate where there is no clear consensus.
The title for Thursday's debate is Inward Investment: a fresh push or a fresh approach?
Debating will be:
Dr James Medway - Senior Economist, New Economics Foundation;
Professor Dave Adamson, Chief Executive, CREW Regeneration and co-author of the recent deep place study on Tredegar;
Professor Max Munday, Director, Welsh Economy Research Unit, Cardiff University;
Chris Sutton, Chairman, CBI Wales.
Elizabeth Haywood, Former Chair of the City Regions Task & Finish Group will chair the debate.
Sponsored by Aberystwyth University and Eversheds LLP, the debate will be held at Eversheds (1 Callaghan Square, Cardiff CF10 5BT) on Thursday 23 October from 6-8pm.
To book tickets visit the Eventbrite website, or contact the IWA office on 02920 484 387.
AU43814