Brynamlwg reopens; refurbished and refreshed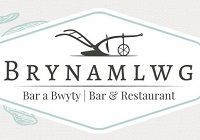 Aberystwyth University's Brynamlwg Bar & Restaurant has re-opened after an extensive refurbishment.
To celebrate the re-opening, Brynamlwg hosted a special St David's Day Cawl supper on Tuesday 1 March.
Head of Commercial Services at Aberystwyth University, John Glasby commented: "We are delighted to welcome new and existing customers to Brynamlwg. Open to all, we have an exciting new menu focussing on local produce, barrista coffee, real ales and a fine selection of wines and spirits."
"We are particularly grateful for the wonderful work of the Aberystwyth University Staff, Sports and Social Club Committee who have liaised closely with the University's Campus Services to make this possible."
Brynamlwg is open to all, Monday to Saturday from 11am -2pm and evenings from 5pm, serving lunch every day and evening meals from Wednesdays to Saturdays.
Further information on Brynamlwg is available online here.
AU8416