2016 Clearing Stories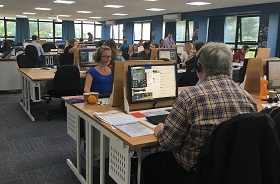 Students who've found their place at Aberystwyth University through Clearing have been visiting campus this week. We've been talking to some of them to find out what they thought of the Clearing process and their impressions of the place they've chosen as their home for the next three years. If you're interested in finding out about studying at Aberystwyth University, check our range of courses online.
Briony Sayers from York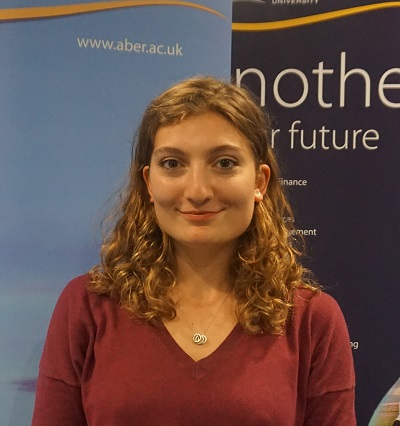 Briony Sayers had originally accepted an offer to study in the Netherlands but when she didn't get the C grade she needed in Chemistry, she decided to look at other options available through the Clearing process.  After searching online, she came to the conclusion that Aberystwyth University ticked all the right boxes for her and after long phone conversation, she accepted a place to study Biology here. Four days after receiving her results, Briony and her mother took an early morning train from York to Aberystwyth to see the campus and its facilities.
"I started looking at Clearing places on Thursday afternoon after picking up my results. I looked everywhere. I knew I didn't want to go to a big town or city and I like outdoor activities so when I came across Aberystwyth University, it just looked the perfect place for me. I never thought I would have been able to study Biology at Aber but when I looked, everything seemed right about it. I also came on holiday to the area as a child and one of my favourite beaches is just down the coast near Cardigan!
"I phoned around a few places and Aberystwyth just seemed to better than anywhere else. Also the people on the phone were really friendly and talked me through all the options available in detail. I've been able to visit the University in person today and see the place for myself as well as choose my accommodation which is great. When I made my original choices back in October-November 2015, I got four offers but the choices at the time seemed fairly narrow and I could only use one personal statement for all choices which seemed restrictive. Going through clearing seems to have opened up a lot more opportunities and avenues, and Aberystwyth University seems a much better match for me now."
Victoria Sayers, Briony's mother, was also impressed by the Clearing process: "Clearing was much easier and much friendlier than I'd expected. The whole process seemed to open up choices for Briony and it felt as if there more opportunities rather than this being a last resort option."
Dominic Hughes from Nantwich in Cheshire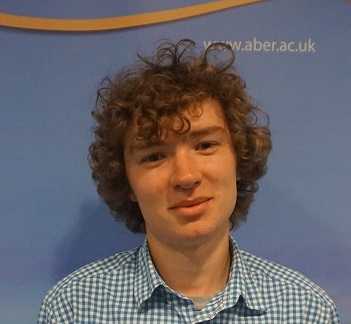 Dominic spent the day touring the campus at Aberystwyth University with his family on Monday 22 August 2016. He visited the Maths Department, talking to academics as well as visiting some of the accommodation available.
"I was originally going to study Chemistry at Bangor University but decided to look at other options when I got a C rather than the required B in my Chemistry A Level. My friend studies Equine studies at the university and he recommended Aberystwyth so I decided to make enquiries about the Maths degree here.
"The staff at Aberystwyth University have been fantastic and really helpful throughout the clearing process - from when I started making enquiries online last week all the way through to visiting the campus today. I think the perception of clearing has completely changed. The process of clearing and adjustment is now entirely positive."
Sam Course from Southampton
"I initially decided I would take a year out after finishing my A levels and therefore didn't apply to go to University this year. However, after UCAS applications had closed and the day before receiving my results, I changed my mind and decided that I'd like to come to Aberystwyth University to study Creative Writing.
"I knew about Aberystwyth University and had been impressed by what it had to offer after staff from the Schools and College Liaison Team visited my school but being able to visit the English and Creative Writing Department has been very useful. I had an opportunity to speak to current and former students on campus to find out about their student experience here. I also got to visit some of the student accommodation at Penbryn."
Open Days
If you'd like to visit Aberystwyth University, we're holding a series of visiting days from 22-26 August or you can ring us on our Clearing line 0800 121 40 80. If you're looking ahead to the next academic year, we've also got Open Days during the autumn and spring when you can find out about every aspect of life in the college by the sea.