US presidential inauguration to be screened live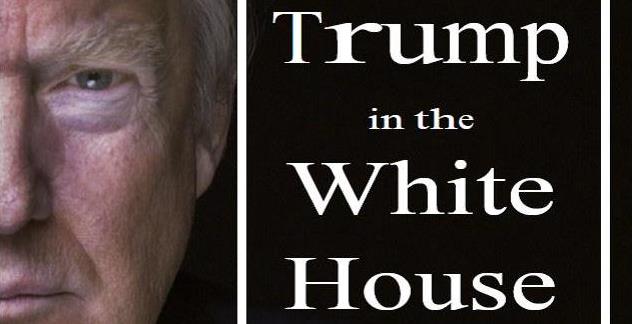 As Donald Trump takes the oath of office in Washington on Friday 20 January 2017, lecturers at Aberystwyth University's Department of International Politics will be hosting a special event for students, staff and members of the public.
The inauguration of Mr Trump as the 45th President of the United States will be shown live on large screens in the Department's Main Hall, with expert commentary by Dr Jenny Mathers and Dr Warren Dockter who are both American citizens.
The Aberystwyth event starts at 4pm with a discussion and refreshments, with the swearing in ceremony due to start at 5pm GMT (12pm US time).
The screening follows a hugely popular US Election Night Special held by the Department of International Politics in November 2016 when students, staff and members of the local community discussed and debated the outcome through the night.
Professor Richard Beardsworth, Head of the Department of International Politics said: "The US presidential inauguration is an important moment to signal peaceful transition of power, constituting a small but important pillar of American democracy. Whatever we think of the election results, as international politics students and citizens, we need to be involved in such events, and it is fantastic that the department is screening the event live and offering simultaneous commentary as the next four years of American power begin."
Dr Jenny Mathers, Reader in International Politics said: "Trump's presidency is going to affect the world for the next four years at least. The staff and students in the Department will be keeping a close eye on the substance and style of his administration and studying it from many different angles. As an American and an academic, I believe that Trump's inauguration is a landmark event and we are looking forward to discussing the many issues that his election raises."
Those wishing to attend the screening are advised to get there early as demand for places is expected to be high.
For those who are unable to attend, there will be an opportunity to follow the discussion via the Department's Twitter account @InterpolAber.
In the 2016 National Student Survey, the Department's overall satisfaction score was 95% which places it in the top ten in the UK for Politics.
The Department, which celebrates its centenary in 2019, is also seventh in the UK for research among politics and international relations departments according to the 2014 Research Exercise Framework.
To find out more about studying at the Department of International Politics at Aberystwyth University visit the Department online.