Music workshops for local bands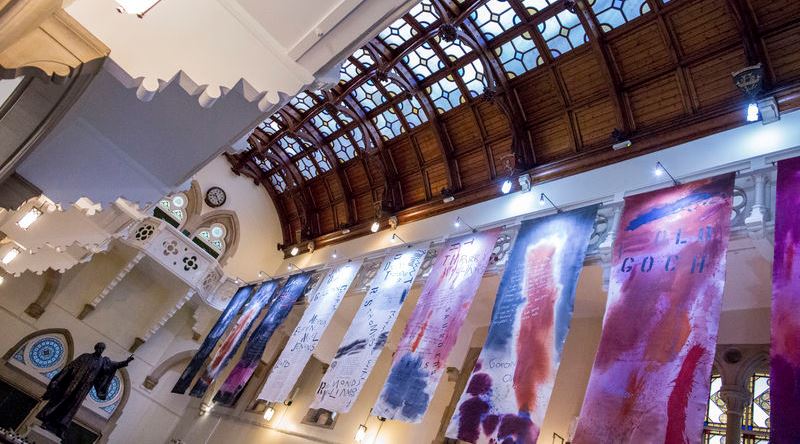 The Old College will host tailored music workshops for upcoming bands.
Aberystwyth University and Ceredigion's language initiative Cered have joined forces to support some of the area's upcoming Welsh bands.
They've organised a weekend of tailored music workshops in the Old College for two local bands.
The young members of Y Fflamau Gwyllt from Ysgol Gynradd Gymunedol Rhos Helyg primary school in Bronnant will spend Saturday 28 January 2017 in the company of experienced musician Mei Gwynedd.
On Sunday 29 January, Mei Gwynedd will work with members of a band called Casset who are originally from Llanerfyl in Montgomeryshire but who are now students at Aberystwyth University.
Members of both bands will be given advice on how to develop their music and write new material.
They will also get general advice on the next steps the bands need to take to make their name on a wider stage.
Dr Rhodri Llwyd Morgan, Pro Vice-Chancellor at Aberystwyth University said: "As a town and a University, Aberystwyth plays a significant role in the Welsh music scene. It's one of the factors which draws young people to Aber and is part of the all-round Welsh experience we offer here. Over the years, many of our students have contributed in different ways to the diversity of the Welsh music scene and been members of highly successful bands – Y Trwynau Coch, for example, or more recently, Yr Ods.
"As a University, we want to show our support for 'college' bands as well as new local bands. It's good to be able to work with Cered on projects like this not only in terms of promoting the Welsh language among young people but also using the unique facilities of Old College for the benefit of the community."
The music workshops have been organised by Steffan Rees, Community Development Officer for Cered: "Our work with young people in Ceredigion shows that there is significant demand for more gigs Welsh to be held regularly throughout the county. We are convinced that the development of the Welsh music scene in Ceredigion is a means of changing young people's perceptions of the language and encourage them to use it naturally with their friends.
"We believe that these workshops are a way of developing local Welsh bands so that they can feed gigs and festivals in the county and beyond, as well as encouraging their peers to follow suit by learning an instrument, starting a band and performing in Welsh."
Y Fflamau Gwyllt will have a chance to play a gig to mark Dydd Miwsig Cymru (Welsh Langauge Music Day) at the Old Black Lion in Bridge Street, Aberystwyth, at 6.30pm on Friday 10 February 2017.
Organised by Cered with support from Aberystwyth University, the Music Day event will also include a panel discussion with Ceredigion's music festival organisers chaired by Richard Rees at 7.15pm, a big Welsh music quiz at 8.30pm and live music from RocCana at 9.45pm.