The Challenge of Implementing Brexit and the Implications for British Foreign Policy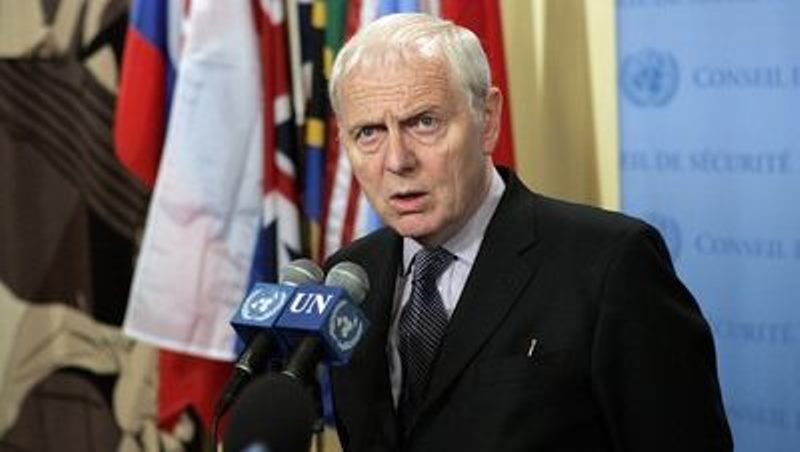 Sir Emyr Jones Parry
Leading Welsh diplomat and Chancellor of Aberystwyth University Sir Emyr Jones Parry will deliver a keynote address on the likely impact of Brexit on the UK's relationship with the world on Thursday 2 February.
The lecture, entitled 'The Challenge of Implementing Brexit and the Implications for British Foreign Policy', takes place at 4pm in the Main Hall of the Department of International Politics, Penglais Campus.
As the UK's former Permanent Representative to the United Nations and a member of the Welsh Government's advisory group on Brexit, Sir Emyr will deliver his lecture against a backdrop of intense foreign policy activity as government ministers battle to maintain influence and secure global trade deals in what is anticipated to be a turbulent period for British foreign relations.
Milja Kurki, Director of Research at the Department of International Politics, is urging students, staff and residents alike to attend what is certain to be an informative presentation.
Professor Kurki said: "This lecture forms part of an ongoing schedule of events to consider the outcome and implications of last summer's historical vote.
"With his experience as one of the highest profile diplomats in the country, there are few people better qualified than Sir Emyr Jones Parry to discuss the inevitable repercussions for British foreign policy and its influence in the world."
Sir Emyr Jones Parry
Chancellor of Aberystwyth University, Sir Emyr Jones Parry was born in Carmarthen. A graduate of Cardiff University, he was awarded a PhD in Physics from Cambridge. He was a Career Diplomat from 1973 – 2007, where his last postings were as Ambassador to the United Nations New York, Permanent Representative to NATO, and Political Director of the Foreign Office.From 2007 – 2009 he chaired the All Wales Convention on the Future Powers of the National Assembly for Wales.
Forthcoming events at the Department of International Politics
On Tuesday, 7 February at 6.30pm Professor Sir Lawrence Freedman of King's College, London will deliver the annual David Davies Memorial Lecture entitled 'The Future of Discretionary Warfare: Criteria for the use of Force.'
On Tuesday, 14 February at 6pm Professor Richard Beardsworth, Head of the International Politics Department at Aberystwyth University will give his inaugural lecture 'The Political Moment: Political Responsibility and Leadership in a Globalized, Fractured Age'.