Italian student organises rally for migrants and refugees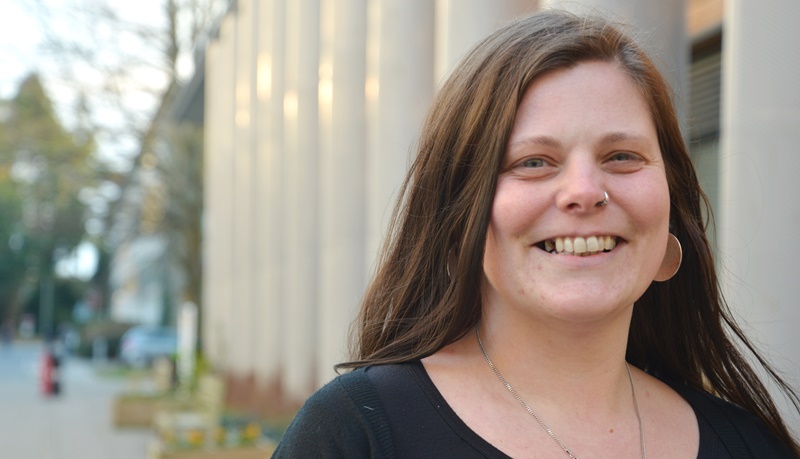 Born in Italy, Irene Cuogo is a third-year Childhood Studies student at Aberystwyth University and has lived in Wales for 15 years.
An Italian who has lived in Wales for 15 years and is now an undergraduate at Aberystwyth University is organising a rally of fellow students and staff as part of a worldwide day of action in support of migrants and refugees.
Irene Cuogo says she has seen a rise in racist and xenophobic behaviour in many parts of the United Kingdom since the Brexit vote in June 2016.
She wants to show that Aberystwyth University, the town and Ceredigion are welcoming, inclusive and global in their outlook.
As part of an international campaign called One Day Without Us, Irene is calling on fellow students, staff and members of the local community to gather on the piazza outside the Arts Centre at 1pm lunchtime on Monday 20 February.
"Ceredigion is a very important and dear county for the ethos it holds in regards to us immigrants, migrants and refugees, and how its people demonstrate their support and appreciation towards our group on a daily basis since Brexit," said Irene.
"More specifically, the vibrant and diverse town of Aberystwyth - with the University and places like Bronglais Hospital, as well as grass roots organisations such as Aberaid which are supported by the council - feels more than ever like a safe haven for everyone, where the xenophobic and racist narrative is not allowed to become the norm."
A third-year Childhood studies student, Irene will be distributing 'Identity Stickers' to fellow students and staff, which they can use to write a slogan about any aspect of their identity. She then wants them to take selfies of their identity stickers and post them on social networks with the #LoveAber and #onedaywithoutus hashtags.
Acting Vice-Chancellor at Aberystwyth University, Professor John Grattan, said: "Aberystwyth University has always been global in its outlook and we take pride in our long-standing reputation as a welcoming destination for learners and researchers from across the world. Our international students and staff enrich all aspects of campus life, and we will work hard to ensure that the University remains a diverse and inclusive community."