Top law expert laments new Wales Act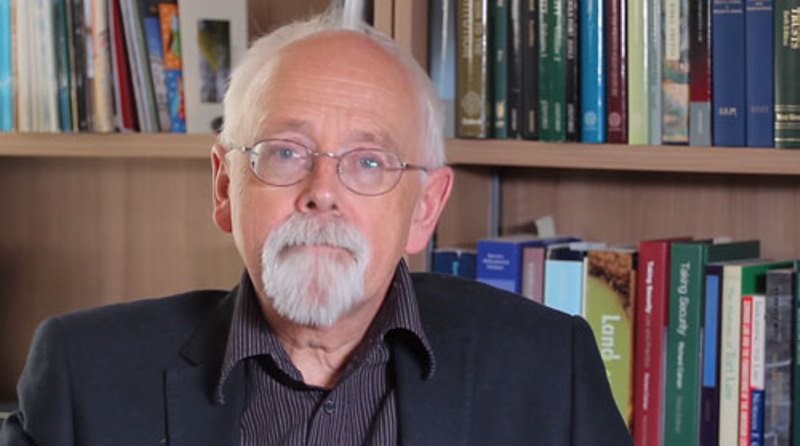 Professor Richard Rawlings is Professor of Public Law at University College London (UCL) and Honorary Distinguished Professor of Law at Cardiff University.
One of the UK's leading constitutional experts will use a public lecture at Aberystwyth University to critique the latest attempt at a Welsh devolution 'settlement'.
Professor Richard Rawlings will examine the implications of the Wales Act 2017, which marks the fourth main phase of Welsh devolution in just twenty years.
His lecture Strange Days? Reworking the Welsh Devolution 'Settlement' will be held at 5pm on Wednesday 22 February 2017 in the Main Hall of the Department of International Politics.
Speaking ahead of the event, Professor Rawlings who is Professor of Public Law at University College London and Honorary Distinguished Professor of Law at Cardiff University, said: "Partly framed by the work of the Silk Commission, and also influenced by Scottish constitutional developments in the wake of the 2014 independence referendum, the process of developing the legislation has been an elongated and commonly painful one.
"It is a process which has stretched from incoherent party political compromise to internal Whitehall machinations; and from a wrongly modelled draft Bill to a sprawling Constitutional Bill; and in the context of Brexit, to the vexed issue of legislative consent.
"The process began with some high hopes for resolution of the Welsh constitutional question, delivering basic structural change through a reserved powers model along with more financial stability. However, it is clear that this intention is undercut by an exclusionary, bitty and even baleful form of delivery.
"Far from stilling them, the Wales Act 2017 will generate further pressures for constitutional development, most obviously under the broad banners of 'jurisdiction' and 'justice function'. Adapting a famous phrase, devolution is once again viewed as a series of processes not an event."
Professor Rawlings' lecture has been organised by the newly launched Centre for Welsh Politics and Society (CWPS) at Aberystwyth University.
Funded by the Wales Institute of Social and Economic Research, Data and Methods (WISERD), CWPS is an interdisciplinary research centre that aims to develop an understanding of contemporary politics and society in Wales, and contribute to public policy debates.
About Professor Rawlings
Richard (Rick) Rawlings is Professor of Public Law at UCL and Honorary Distinguished Professor of Law at Cardiff University. He is also a Leverhulme Trust Major Research Fellow; an Honorary Bencher of Middle Temple; a Fellow of the Learned Society of Wales, and a Life Fellow of the Institute of Welsh Affairs. He was formerly Legal Adviser to the House of Lords Constitution Committee and currently serves on the Welsh Advisory Committee of the Law Commission.
Professor Rawlings's areas of expertise range across constitutional and administrative law. They include the UK's territorial constitution and intergovernmental relations; policy implementation and administrative justice; judicial review and human rights; and EU law and governance. He pioneers the study of law and governance in Wales in the light of rapidly evolving devolutionary arrangements.
His many works include leading monographs and edited collections such as Delineating Wales: Constitutional, Legal and Administrative Aspects of National Devolution (2003); Devolution, Law-making and the Constitution (2005); Law and Administration (3rd edn 2009) (with Carol Harlow); The Regulatory State: Constitutional Implications (2010); Sovereignty and the Law (2013); and Process and Procedure in EU Administration (2014) (with Carol Harlow).