The Talking Bible sound-art event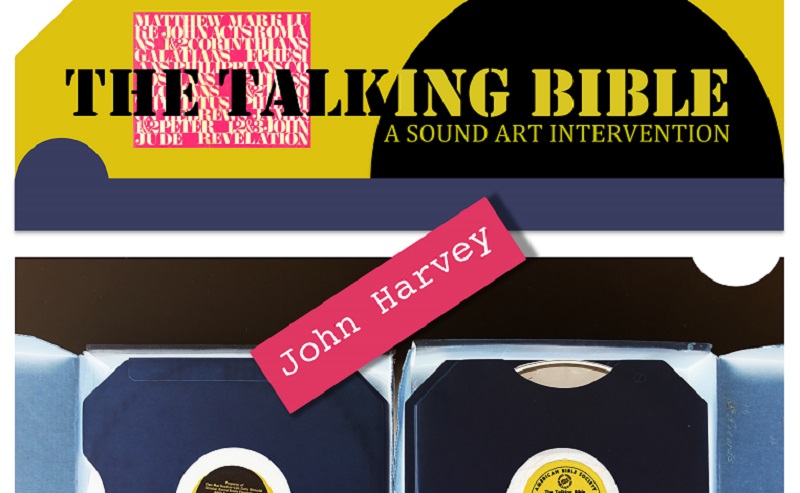 Aberystwyth University Art Professor John Harvey will host a unique sound-art event in the Drwm at the National Library of Wales over the May Day Bank Holiday.
'The Talking Bible' open studio event takes place over a 24-hour period from midday on Monday 1 May until midday on Tuesday 2 May.
It is the third instalment in The Aural Bible, a three-year project led by Professor Harvey.
John explains: "The event will use a recording of the Bible being read aloud by the American actor Alexander Scourby (1913–85), which was recorded in July 1964.
"At the time, this recording of all 66 books of the Bible represented the first complete acoustic capture of the text ever attempted. It was commissioned by the American Foundation for the Blind, as part of their Talking Book series, and issued as five volumes of long-playing records.
"The Aural Bible project aims to engage this enormous spoken text, creatively. During the open studio event I will be processing the records' sound, using DJ technology, effects modulators, and computers, with a view to generating material for composition."
During the event, visitors will be able to hear the work in progress and talk with John about his intentions and processes.
This event builds on previous work in The Aural Bible series, which is the outcome of a collaborative partnership between the National Screen and Sound Archive of Wales and the School of Art, Aberystwyth University.