Aberystwyth history professor edits world's leading history journal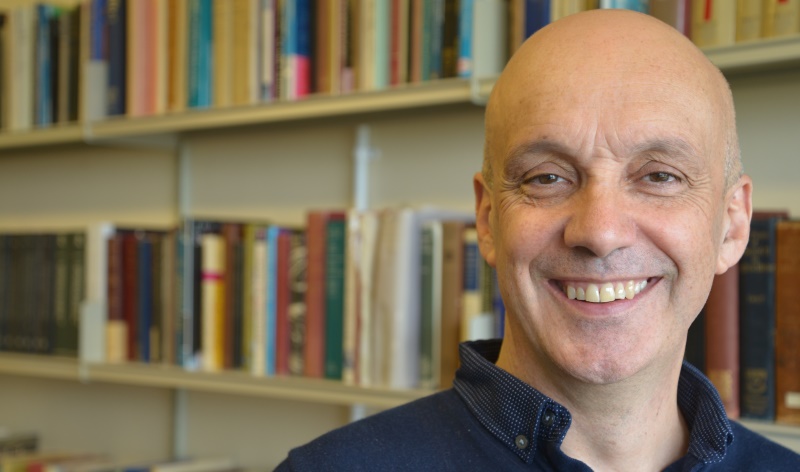 Professor Phillipp Schofield
A history journal co-edited by an Aberystwyth Professor has been ranked number one in the world.
Professor Phillipp Schofield from the Department of History and Welsh History at Aberystwyth has been an editor of the Economic History Review since 2011 and his six-year term finishes at the end of June 2017.
In the latest Thompson Reuters ranking of journals Economic History Review has been rated the world's leading history journal against 87 other history journals across the globe.
Professor Schofield, who was also managing editor of the journal from 2014 until earlier this year, said: "This is great news for the journal and for the Economic History Society. I am delighted to have had the opportunity to edit the journal whilst carrying out my other work at Aberystwyth and I am very pleased to see it do so well."
Since it was established 90 years ago, Economic History Review has been the foremost journal of economic history in the UK and has carried articles by leading economic historians throughout its long publishing history.
Professor Schofield is currently working on a Leverhulme Major Research Fellowship funded study on the Great Famine in early fourteenth-century England.
As a historian of the medieval English economy, his research focuses on village society, economic exchange and, in particular, credit and debt.
Professor Schofield is also working on a study of litigation in manorial courts and has recently published a volume for Manchester University Press on Peasants and Historians: debating the medieval English peasantry as well as a co-authored volume on Seals and Society in Medieval Wales, published by the University of Wales Press.