Aberystwyth student embarks on prestigious summer internship in China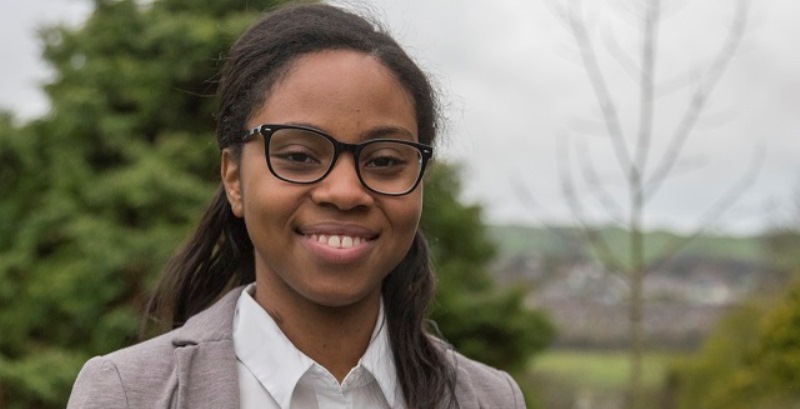 Amber Sinclair-Alexander, an Accounting & Finance and French student is one of six UK students spending this summer in Shanghai as part of the prestigious Generation UK internship
Amber Sinclair-Alexander, an Accounting & Finance and French student from Aberystwyth University is one of six UK students spending this summer in Shanghai as part of the prestigious Generation UK internship.
The British Council student programme offers funded internship placements and academic scholarships for UK students to gain international experience and develop a global mind-set in China.
Final year student Amber was awarded one of the highly-sought-after internships after a rigorous selection process and will spend the next two months working and exploring Shanghai.
Speaking of her internship, she said: "This is an amazing opportunity. As a joint honours student, it can be tricky to gain equal experience in both subject areas as they are both quite different. I spent a year abroad in the South of France as a teaching assistant which was just wonderful, but as a result I did not have a year in the finance industry.
"This internship will give me relevant international work experience in the sector I intend on having a career in and give me an inside view into Chinese culture and business practice."
Dr Olaoluwa Olusanya is senior lecturer at the Institute of Business and Law at Aberystwyth University. He said: "We wish Amber the best of luck as she embarks on this exciting and prestigious summer internship programme. We have entered into several strategic partnerships to develop, support and promote opportunities for our Business and Law students to acquire relevant work experience regionally, nationally and internationally, thereby improving their chances of securing graduate level employment.
Professor Jo Crotty, Director of the Institute of Business and Law at Aberystwyth University added: "Amber's feat in securing the Generation UK internship is testimony to the success of this strategy. We know that she will make good use of this opportunity and act as worthy ambassador for the department and the University."
Aberystwyth University is working with partners around the world to offer its students opportunities to study as part of their degree or to take advantage of one of the summer programmes available.