Memories of Monty Python sought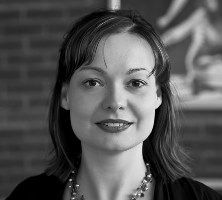 Dr Kate Egan
One of the enduring icons of 1970s and 1980s British popular culture, Monty Python, is the focus of a new study by researchers at Aberystwyth University.
The Monty Python Memories Research Project has been devised by Dr Kate Egan, Senior Lecturer in Film Studies at the Department of Theatre Film and Television Studies.
Dr Egan wants to hear from people of all ages, nationalities and walks of life about their experiences of Monty Python over the years, and how they might have influenced or impacted on people's lives.
An authority on media audience research, Dr Egan has worked on major international studies of people's responses to popular and cult cinema including The Lord of the Rings trilogy and the Alien films.
Dr Egan, a life-long Python fan, said: "Clearly, and after nearly fifty years, Monty Python's popularity has continued to grow. But that doesn't tell us what people really enjoy about them. What is it that different people most remember and value about their encounters with Python - whether on television, at the cinema, on stage, or in front of the record player?
"As a film and television studies researcher, I am intrigued by the Python-related experiences and memories of others. Whether people love them, like them, are entertained or irritated by them; whether their views on Python have changed or stayed the same; whether they first discovered them in 1969 or only recently, I'm interested in people's thoughts, experiences and memories."
Referred to by aficionados as 'Python', the surreal comedy group came to prominence in 1969 with their sketch comedy show Monty Python's Flying Circus.
Written and performed by Pythons Graham Chapman, John Cleese, Terry Gilliam, Eric Idle, Terry Jones and Michael Palin, forty-five episodes of the show were broadcast over five years.
Described as The Beatles of Comedy, Monty Python went on to produce feature films, including The Holy Grail (1975), Life of Brian (1979) and The Meaning of Life (1983), live stage shows, albums, books and musicals.
In 2014, the Monty Python team were reunited on stage at London's O2 arena for the first time in over thirty years.
The shows sold out, and Python were heralded in a 2014 BBC documentary as the most successful comedy group of all time.
They have also been cited as a huge influence on a range of past and contemporary comedy writers and performers, including Robin Williams, Eddie Izzard, Russell Brand, Steve Coogan, and creator of The Simpsons, Matt Groening.
English and Welsh language versions of the Monty Python Memories Questionnaire are available online and should take up to 20 minutes to complete.
Half of the questions simply involve clicking a choice, the other half provide participants with an opportunity to write about their memories and experiences of Monty Python.
In the short time the study has been live, it has already garnered over 700 responses. It will remain open until December 2017.