Tributes paid to Professor Emeritus D. J. Bowen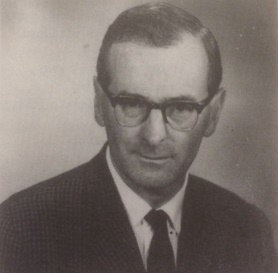 Tributes have been paid to Professor Emeritus D. J. Bowen who died on Thursday 3 August 2017.
Originally from Pembrokeshire and a former pupil at Fishguard Comprehensive School, Professor Bowen graduated in 1949 with First Class Honours from the Department of Welsh at Aberystwyth University where he also completed his MA.
He was on the staff of the National Library's Manuscripts Department for a period before being appointed lecturer in his former Department in 1953. He was promoted to a Personal Chair in 1980 and retired in 1989.
His area of expertise was the work of the Cywyddwyr (poets who made use of the cywydd vers form) and he was one the leading authorities on the work of the Poets of the Nobility (Beirdd yr Uchelwyr).
He published widely on the work of Dafydd ap Gwilym and the early Poets of the Nobility and his masterful edition of the work of Gruffudd Hiraethog (d. 1564) - Gwaith Gruffudd Hiraethog - was published by University of Wales Press in 1980.
Dr Cathryn Charnell-White, Head of the Department of Welsh and Celtic Studies at Aberystwyth University said: "The tributes paid to Professor D. J. Bowen rightly emphasise the depth of his scholarship and the importance of his vision for a long term project on the Poets of the Nobility and their patrons, but several generations of researchers will also remember his intellectual generosity. Even after he retired, Professor D. J. Bowen would send slips of paper to researchers (both new and established) that noted literary or bibliographical references in his characteristically neat hand."
Dr Bleddyn Huws, Senior Lecturer at the Department of Welsh and Celtic Studies, said: "During his productive career, he was responsible for directing many researchers who edited texts of works by Poets of the Nobility, as well as a series of research essays on their sponsors. He developed an ambitious research plan for several generations of researchers, way before the idea of developing projects of this kind caught hold in universities. Many colleagues and former students will remember his brilliant scholarship and his priceless contribution of the history of Welsh literature."