New degree schemes available in Clearing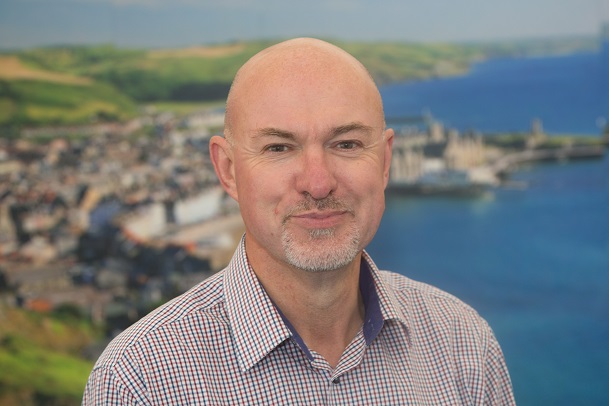 Aberystwyth University's new BA programme in Film-making was launched by Huw Penallt Jones at the National Eisteddfod of Wales on Anglesey in August 2017
A three-year course in film-making is one of a raft of new degree schemes available through Clearing at Aberystwyth University this year.
Launched at the National Eisteddfod of Wales in Anglesey on 8 August 2017, the BA Film-making programme is aimed at students who want to learn about the practical aspects of making a feature-length film.
The scheme has been created by experienced film producer Huw Penallt Jones who has completed and delivered more than 200 films over the past 32 years, and whose producer credits include Cold Mountain (2003, Executive Producer), The Edge of Love (2008) and Patagonia (2010).
"This exciting degree course has been developed to meet the requirements of the film industry in the 21st century," said Huw Penallt Jones, who is now a Senior Lecturer in Aberystwyth's Department of Theatre, Film & Television Studies.
"Students will learn about the roles of the director and producer as well as the goals of the film studio and financiers' potential. They will gain a practical insight into how the film business works and a clear understanding of the intricate and sometimes complex process of how a film is conceived, financed, shot, delivered and exploited. It's an innovative degree with real-world application which will challenge, inspire and unlock future potential."
Masterclasses with leading industry experts will be a feature of the course, similar to the session held in Aberystwyth in March 2017 by Walter Murch who has been described as 'the most respected Film Editor & Sound Designer in Modern Cinema'.
Other new degree schemes available at Aberystwyth University during Clearing 2017 include Writing for Broadcasting, Media & Performance; Robotics and Embedded Systems Engineering, and a suite of degrees within the university's world-famous Institute for Biological, Environmental and Rural Sciences (IBERS) that now offer integrated industrial years.
The Head of Undergraduate Admissions at Aberystwyth University, David Moyle, said: "Clearing gives students who may not have achieved their grades at A-level a chance to find an alternative university course which best suits them. It is also an opportunity to secure a university place for those who have decided at a later stage in the cycle that they want to do a degree.
"The Clearing process is useful too for those who want to reconsider options made at an early stage – either because they have achieved better grades than expected or have changed their minds about where they want to go. Whatever the reason, our team of Clearing staff at Aberystwyth will be on hand to make the process as easy possible by offering applicants a step by step guide to ensure they find the right course."
Aberystwyth University's clearing hotline 0800 121 4080 is open from 7.30am – 8pm on A level results day Thursday 17 August, with trained staff on hand to answer any queries during the following times:
| | |
| --- | --- |
| Tuesday 4th July - Wednesday 16th August: | 9am – 5pm |
| Thursday 17th August: | 7.30am – 8pm |
| Friday 18th August: | 8am - 7pm |
| Saturday 19th August – Sunday 20th August: | 10am - 4pm |
| Monday 21st - Friday 25th August: | 9am - 5pm |
For the first time, the University will also be making offers through live chat and Facebook Messenger.
"Using social media in this way is new for us but it's the way many young people communicate and we want to do everything we can to make the process as simple and as clear as possible for applicants," added David Moyle.
Students will also be able to apply directly through our website on Thursday 17 and Friday 18 August 2017 – www.aber.ac.uk/clearing - or they can ring and speak to a member of staff on 0800 121 40 80.