Worshipful Livery Company of Wales funding for Aberystwyth geographer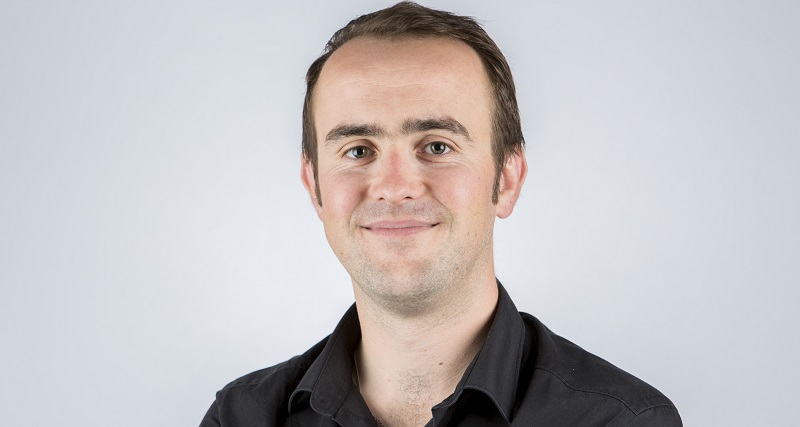 Dr Hywel Griffiths has been awarded a Worshipful Livery Company of Wales Gold Award to support his research
Research at Aberystwyth University into the long-term effects of micro hydropower schemes on Welsh rivers has received financial support from the Worshipful Livery Company of Wales.
The work, led by Dr Hywel Griffiths, an expert on river systems at the Department of Geography and Earth Sciences, will study effects of schemes across Wales, in collaboration with colleagues in the University of Glasgow and Natural Resources Wales.
The money will also support a study into how fallen trees and large branches can, over many years, influence the flow of water in rivers.
Funded by a Worshipful Livery Company of Wales Gold Award, Dr Griffiths hopes the work will inform environmental policy on renewable energy and flooding in Wales.
"I am delighted to have been awarded the Gold Award by the Worshipful Livery Company of Wales and I am grateful to them for their support," said Dr Griffiths.
"The award will enable me to establish long-term monitoring sites on rivers in Wales to study the environmental effects of micro-hydro schemes and how trees in rivers affect their geomorphology. Both projects should contribute to environmental management policy in Wales on the generation of renewable energy and managing flooding sustainably."
Madeleine Bidder, Chair of the Livery Company of Wales Awards Committee said: "The Company is very pleased to make this award to a young Welshman who is a scientist, teacher, and poet - truly a Renaissance man."
Funding from the award will also enable Dr Griffiths to attend the 17th International Conference of Historical Geographers which will be held in Warsaw in July 2018.
There he will present research on the social and cultural perceptions of flooding in rural Ireland in the late nineteenth and early twentieth centuries.
Dr Griffiths has published on the historical perceptions of flooding in Welsh medieval literature and on the social, cultural and political legacy of the flooding of the Tryweryn valley.
He has also examined historical flooding in Welsh Patagonia and rates and patterns of bedrock erosion in South Africa.
One of a new generation of Welsh poets to have come to the fore in recent years Dr Griffiths has won the Chair at the Urdd National Youth Eisteddfod on two occasions, and in 2015 won the most coveted prize of all, the National Eisteddfod of Wales Chair.
His research is reflected in many of his compositions and the award will support the development of a new website to promote his poetry.