Professor Christopher Coker to deliver prestigious Kenneth N. Waltz Annual Lecture on the future of war
14 November 2017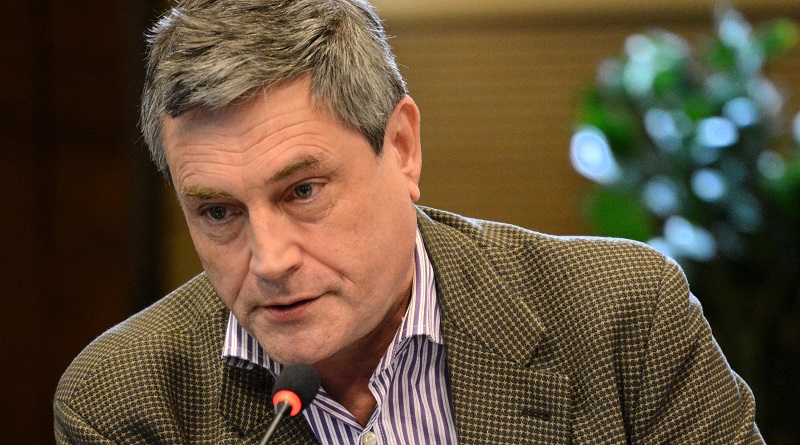 Professor Christopher Coker. Credit: Jwh, Wikipedia Luxembourg
Internationally renowned war scholar and military conflict expert, Professor Christopher Coker, is to give this year's Kenneth N. Waltz Annual Lecture on Thursday 16 November at 6pm.
Christopher Coker, Professor of International Relations at the London School of Economics and Political Science, is a prolific author on all aspects of war. He is a former NATO Fellow, a former twice serving member of the Council of the Royal United Services Institute, and a regular lecturer at Defence Colleges in the UK, US, Rome, Singapore, and Tokyo.
In his lecture entitled "Still 'The Human Thing'? Thucydides, Waltz & the Future of War", Professor Coker will discuss war as a feature of what we call 'human nature' or 'humanity' in general, while focusing on urgent contemporary issues such as possible changes in the nature of war by the blurring of the distinction between humans and machines. As Artificial Intelligence becomes ever more a fact of life, he will consider how the traditional functions and forms of war could change, and will discuss such questions as: will we still need war and will war still need us?
Talking about the event, Professor Ken Booth of Aberystwyth University said: "Chris Coker is a very imaginative, interesting, and controversial thinker. Intellectually ambitious, he always addresses the biggest questions. The titles of some of his most recent books attest to this: Future War, Can War be Eliminated?, Warrior Geeks: how 21st Century Technology is Changing the Way We Fight and Think about War, The Improbable War: China, the US, and the Logic of Great Power Conflict and Men at War: what Fiction tells us about Conflict. We can be sure of a fascinating and challenging lecture about a supremely important area of human behaviour."
The Kenneth N. Waltz Annual Lecture brings distinguished scholars to Aberystwyth to talk about issues that were central to the concerns of the late Ken Waltz, the leading theorist of international relations over many decades.
Hosted by the David Davies Memorial Institute and the Department of International Politics, this year's lecture will be held in the Main Hall in the International Politics Building on the Penglais Campus at 6pm on Thursday 16 November 2017. Members of the general public, as well as staff and students of Aberystwyth University are warmly invited to attend. Please arrive early to ensure a seat.
AU39917
Contacts
Alice Earp, Communications & Public Affairs, Aberystwyth University
ale@aber.ac.uk | 01970 622578