Aberystwyth University celebrates International Women's Day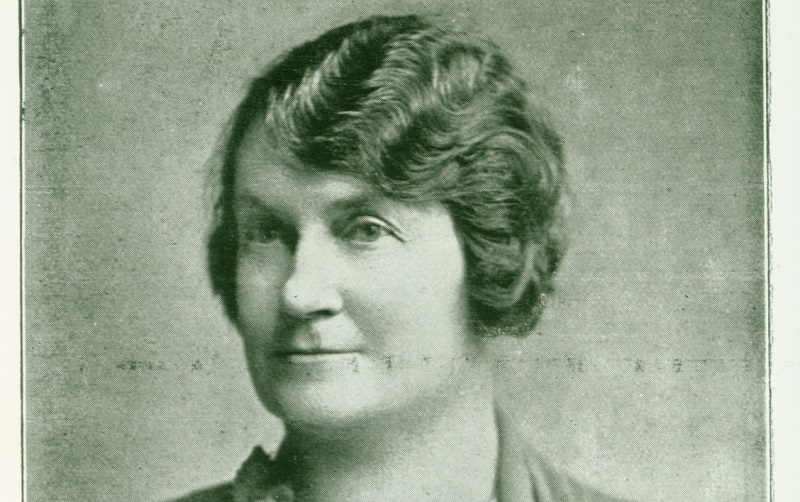 At the age of 16, Louise Davies became the first woman to join the University College of Wales in 1874 after winning an entrance exhibition. For about 3 months she was the only woman in College, until others began to join her.
The challenges faced by migrant women and a celebration of the contribution of women to University from its early days form part of a programme of events to mark International Women's Day 2018 this week.
Women, Migration and Refugees
On Thursday 8 March, the University's Interdisciplinary Gender Studies Research Group, Aber Gender, will host a one day conference on 'Women, Migration and Refugees'.
The day will follow a woman's migrant journey from point of departure to destination, with contributions from policy UK Government policy makers, third sector organisations and community based groups.
Themes to be explored will include the issues and challenges faced by migrant women as well as a celebration of achievements and stories of hope.
Speakers from the Welsh Refugee Council, The Wales Strategic Migration Partnership, The British Red Cross, Welsh Women's Aid, West Wales Domestic Abuse Service and policy leads from UK and Welsh Government will contribute to the event.
There will also be contributions from senior academics and postgraduate students at Aberystwyth University, Ammaara Nalban, Aberystwyth Students Union's Black, Minority and Ethnic Officer, and Madonna Kalousian from Lancaster University.
Hosted at the Arts Lecture Theatre in the Old College and starting at 10:00am, further details about 'Women, Migration and Refugees' are available on the Aber Gender Facebook page and tickets can be booked on the event's Eventbright page.
Celebrating the contribution of early Aberystwyth University women
Aberystwyth University is also marking International Women's Day with a week-long exhibition at the Hugh Owen and Thomas Parry libraries.
From the earliest female students who came to study music at Aberystwyth in 1874 with Dr Joseph Parry, the equality charter of 1896 and the first female Principal, the exhibition celebrates the contribution of Aberystwyth University women in academia and beyond to the present day.
Forward Together
On Thursday evening, 8 March, Ceredigion Museum in partnership with Aberration is hosting Forward Together, an evening of talks and discussion with contributions by academic staff at Aberystwyth and music provided by the Bung Bung Belles. Tickets are £6 and £5 (concession).
Women in Science
On Friday 9 March, the foyer of the Physical Sciences building on Penglais Campus will be the venue for an exhibition on the heroines of Science, Technology, Engineering and Mathematics, and the winners of a student poster competition will be revealed.
Ruth Fowler, Human Resources Equalities and Communications Officer at Aberystwyth University, said: "I'm delighted to announce this year's line-up for International Women's Day. The topics up for discussion this year see increased diversity and intersectionality, as Aberystwyth University continues to prove itself as being one of the most inclusive and forward thinking Universities in the UK today."