Former Lord Chief Justice to discuss the future of justice in Wales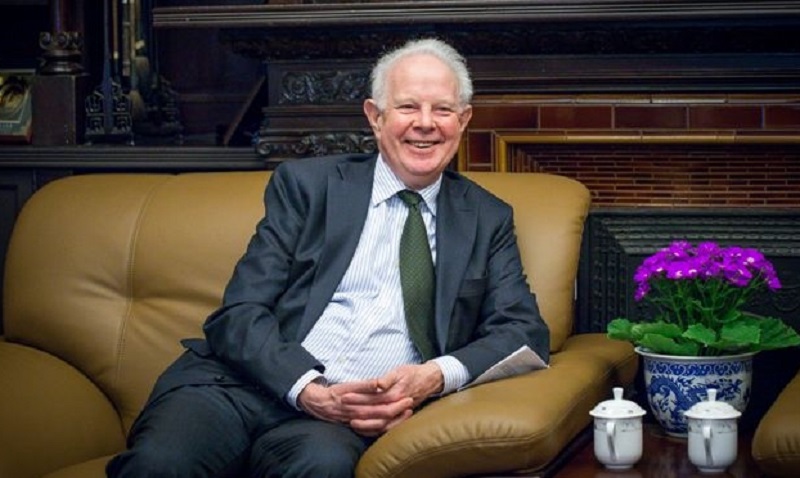 Lord Thomas of Cwmgïedd, Chancellor of Aberystwyth University
The former Lord Chief Justice of England and Wales will discuss the future of justice in Wales in a public lecture at Aberystwyth University on Thursday 22 March 2018.
Speaking for the first time as Chancellor of Aberystwyth University, Lord Thomas of Cwmgïedd will speak on Justice in Wales: implementing global opportunities to meet the problems of the 21st century.
The lecture will be held at 6.30pm in the Main Hall of the Department of International Politics on Penglais Campus. It will be preceded by a welcome reception at 6pm and followed by a Question and Answer session.
In his lecture, Lord Thomas will discuss his work as Chair of the Commission for Justice, which was set up by the Welsh Government to look at opportunities to improve the justice system and policing in Wales.
He will argue that the justice system across the globe faces many similar problems including the cost of legal advice and assistance; delays in courts and tribunals; the ambit of constitutional safeguards on human rights; concerns about judicial activism, and attacks on judicial independence by populist politicians and media.
Lord Thomas said: "I am looking forward to examining justice in Wales, a small nation with a long legal history and a well-developed legal system. It provides the opportunity of seeing what will work best to safeguard the rule of law, delineate the proper role of the judiciary and provide real access to justice for citizens."
"There are many opportunities to improve the delivery of justice and reduce cost and delay through the digital/artificial intelligence revolution, to provide lawyers and judges with a proper understanding of scientific advance, to encourage judicial led reform, to modernise legal education and to achieve a better public understanding of the rule of law and the role of justice in society."
Aberystwyth University Vice-Chancellor Professor Elizabeth Treasure said: "We are delighted that Lord Thomas will launch his Chancellorship of Aberystwyth University with a public lecture which tackles some of the big issues facing the legal system in Wales. During a long and distinguished career, Lord Thomas rose to the very top of the judiciary in England and Wales. He commands huge respect and we look forward to working with him as our Chancellor. I have no doubt the University will benefit from his wise counsel, experience and judgement."
Entry to the lecture is free, but tickets need to be booked online via the Tocyn Cymru website.