Aberystwyth graduate is new Blue Peter presenter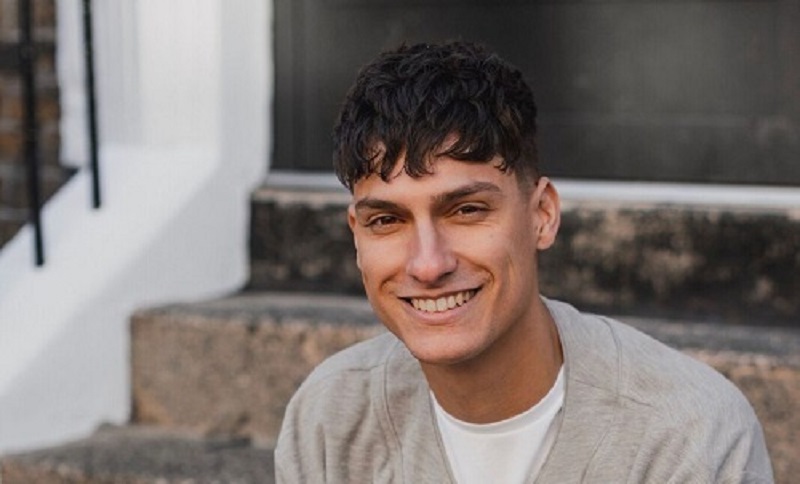 Richie Driss
A Film and Television Studies graduate from Aberystwyth University is the new presenter of Blue Peter – the world's longest-running children's TV show.
Richie Driss, who studied in the Department of Theatre, Film & Television Studies at Aberystwyth, will join Blue Peter for his first live show next month.
He is the 38th Blue Peter presenter and will co-host alongside Lindsey Russell and new Blue Peter dog, Henry, from Thursday, May 16 on CBBC at 5.30pm.
Richie, 30, previously worked as a presenter and producer for Joe Media, where he fronted weekly broadcasts interviewing Hollywood A-listers and taking on challenges such as commando training.
Originally from St Albans, Richie worked in local radio after graduating in 2010 and later launched his own series on GRM Daily. He then joined Joe Media in 2016 before landing his dream job on Blue Peter.
Richie said: "To say that becoming a Blue Peter presenter is a dream come true doesn't even begin to describe it. To be named presenter of the longest running children's television programme in the world is a far bigger achievement than I ever dreamt possible. I cannot wait to get started and follow in the footsteps of the 60 years of iconic presenters who have worn the famous Blue Peter badge before me. I am going to give it my all, no matter what the job throws at me."
Simon Banham, Interim Head of the Department of Theatre, Film & Television Studies at Aberystwyth University, said: "Our warmest congratulations to Richie as he takes on this fantastic role of presenting one of the BBC's flagship children's programmes. As a Department, our aim is to equip our students with the skills they need to succeed in their future careers, and we are delighted that Richie has landed what he describes as his dream job. We look forward to watching his debut on 16 May and we wish him every success."
Matthew Peacock, Acting Editor, Blue Peter, says Richie stood out at his auditions because he wasn't fazed by anything they threw at him. "Richie really impressed us during his auditions and showed that he has plenty of Blue Peter spirit when he came face to face with a Burmese python and took on a ninja assault course. We're sure he will be a big hit with the legions of Blue Peter fans."
Richie has already been filming for the programme and has been thrown in at the deep end with his very first challenge - singing with The Kingdom Choir in front of a live audience.
Blue Peter is live on CBBC every Thursday at 5.30pm and is available on BBC iPlayer.
Line of Duty
Earlier this month, another former student at Aberystwyth's Department of Theatre, Film and Television Studies appeared in series 5 of the BBC's hit drama Line of Duty.
Caroline Koziol, who graduated with a joint honours degree in Film and Television Studies / Drama and Theatre Studies in 2016, played the part of human trafficking victim Mariana.
A writer and actress, Caroline has also made appearances in Dark Heart, Tracey Breaks the News, and Bad Times at the El Royale.
Dr Margaret Ames, Senior Lecturer in Theatre and Performance at Aberystwyth University's Department of Theatre, Film and Television Studies, said: "We are very proud of Caroline's achievements. She was an incredibly diligent student who was willing to take on any task in order to ensure success for the wider team. She worked hard at all times and it's fantastic to see her making her mark in today's highly competitive acting industry. We wish her every success in the future."
Further information about courses at Aberystwyth University's Department of Theatre, Film and Television Studies are available online: www.aber.ac.uk/en/tfts