Lights, camera, action: New film summer school launched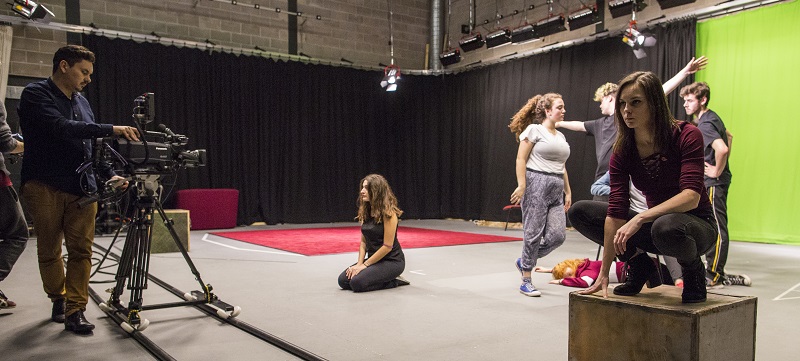 Aberystwyth University will launch a new film summer school
Aspiring young film makers will have an opportunity to work with an experienced Hollywood film producer this summer as Aberystwyth University launches a new week-long residential film school.
Script to Screen has been developed by Huw Penallt Jones whose credits include Interlude in Prague (2016), Damascus Cover (2015), The Man Who Knew Infinity (2014) Patagonia (2010), The Edge of Love (2008) and Cold Mountain (2003).
A graduate of Aberystwyth University, Huw returned to his alma mater in 2017 to launch a new BA degree in Film-Making.
The new film summer school offers 15-17 year old cinema enthusiasts an opportunity to learn about all aspects of film making.
Huw Penallt Jones said: "We are delighted to be offering this new film making course at Aberystwyth University this summer. It is a really exciting prospect and I look forward to working with a new generation of young film makers, and to see how we can work together to create some wonderful short films. All the ingredients are here, including the excellent facilities, to make this a particularly rewarding and inspiring experience."
Areas covered by the course include developing scripts, planning, shooting and editing a film, using lighting and camera equipment, and creating a soundtrack.
Based at the Department of Theatre, Film and Television Studies, and with access to professional standard equipment, students will also have the opportunity to watch films in the Department's very own state of the art cinema.
The week's programme will culminate with a screening of all the films that have been made during the week.
Script to Screen runs from 21 to 16 July and 28 July to 2 August 2019 and qualifies for the Residential section of a Gold Duke of Edinburgh's Award programme.
Students on the course will stay in the halls of residence on the University campus next to the Department of Theatre, Film and Television Studies where the course will be held.
Further information about the course, including costs and how to reserve a place is available on the Department of Theatre, Film and Television Studies online pages.