Tributes paid to former Vice-Chancellor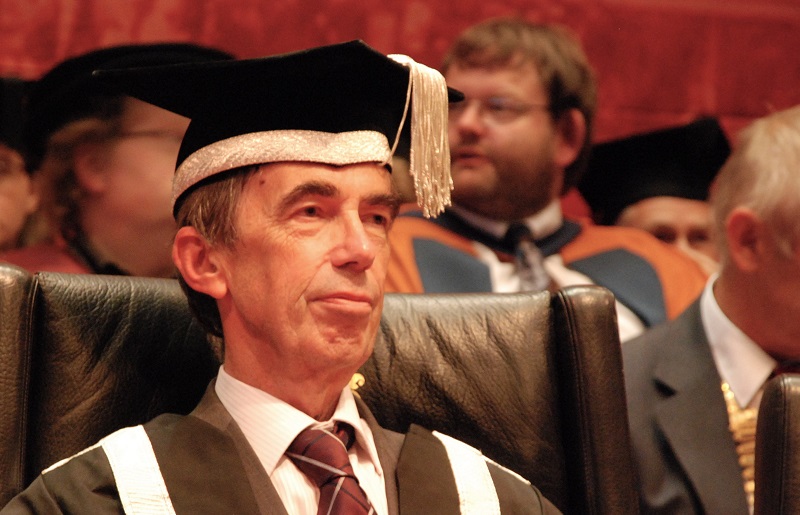 Professor Noel Lloyd, former Vice-Chancellor of Aberystwyth University 2004-2011
Tributes have been paid to Professor Noel Lloyd, a former Vice-Chancellor of Aberystwyth University who has died aged 72.
Professor Lloyd's academic career began in Cambridge where he studied Mathematics. There, he would go on to complete his PhD and become Research Fellow at St John's College. His research interests focused on Nonlinear Analysis and Dynamical Systems.
Appointed Vice-Chancellor of Aberystwyth University in 2004, Professor Lloyd also served the University as Registrar and Secretary, Pro Vice-Chancellor, Dean of Science and Head of the Department of Mathematics.
During his tenure as Vice-Chancellor he was Chair of Higher Education Wales (now Universities Wales) and Vice-President of Universities UK.
He also served on the board of the Universities and Colleges Employers Association (UCEA), chairing its Health and Safety Committee, and on the board of the Quality Assurance Agency (QAA), chairing its Access Recognition and Licensing Committee.
In 2010 he was appointed CBE for Services to Higher Education in Wales in the Queen's Birthday Honours List.
Further honours followed in 2011 with his election as Fellow of the Learned Society of Wales, and in 2012 when he was received as a member of the Gorsedd of the Bards.
An accomplished organist, he was also a Fellow of Trinity College of Music, London.
Post retirement in 2011 Professor Lloyd sought new challenges.
He became an independent member on the Silk Commission established by the UK Government to look at the future of devolution in Wales.
He also served on the Judicial Appointments Commission, becoming Chair of its Welsh Matters Committee, and as Chair of Fair Trade Wales between 2011 and 2017.
Professor Elizabeth Treasure said: "Professor Lloyd made an outstanding contribution to higher education, not only as our Vice-Chancellor for seven years but also as an eminent Mathematician. A deeply principled individual, he will be remembered for his intellect, compassion and tireless work ethic."
"It is quite humbling to read the tributes that have been pouring in from far and wide which speak of his intellect, integrity, wisdom, modesty, generosity and compassion for others."
"On a personal note, I remember while in Cardiff working with a very kind, considered and highly ethical academic, who was later very gracious in welcoming me here to the University to which he had devoted so much of his life. He was, quite simply, a brilliant scientist and an outstanding servant of public life."
"We extend our deepest condolences to his wife Dilys and family at this sad time."