Free legal service shortlisted for prestigious award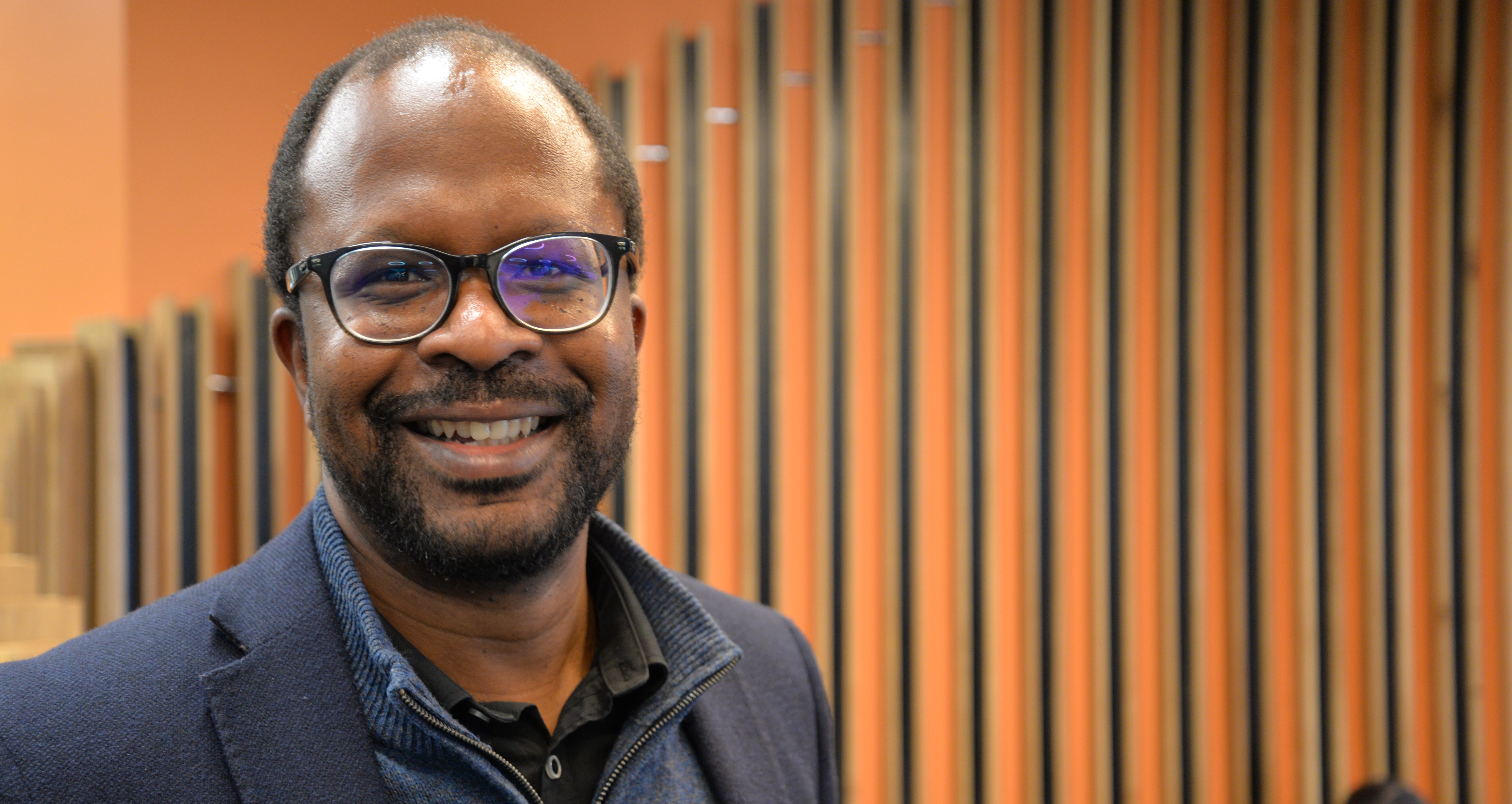 Dr Ola Olusanya, Senior Lecturer at the Department of Law and Criminology and founder of the Aberystwyth University Family Legal Clinic.
A free legal advice service provided by the Department of Law and Criminology at Aberystwyth University and law firm Emma Williams Family Law has been shortlisted for a prestigious award.
The Aberystwyth University Family Legal Clinic, established by Dr Ola Olusanya, Senior Lecturer at the Department of Law and Criminology, is one of four finalists in the LawWorks Cymru Award category of the 2019 Pro Bono Awards.
There is further recognition of the excellent work in supporting the clinic by Emma Williams Family Law, established by Aberystwyth Law graduate Emma Williams, which has also been shortlisted for Best Contribution by a Small Firm.
The Pro Bono Awards recognise and celebrate achievement in legal pro bono work, undertaken by organisations and individuals, and the commitment of the legal sector in enabling access to justice.
The finalists represent the breadth and range of pro bono activity undertaken by LawWorks members and others in England and Wales and the awards are sponsored by Lexis Nexis.
Professor Emyr Lewis, Head of the Department of Law and Criminology at Aberystwyth University said: "I am delighted that the Family Law Clinic at Aberystwyth has been shortlisted for two awards. Congratulations to Emma Williams and Dr Ola Olusanya, whose hard work and vision are recognised by these nominations. Congratulations also to our dedicated students who have done so much to make the Clinic a success through their enthusiasm and commitment to client service."
The Aberystwyth University Family Legal Clinic offers free legal support to people living in Ceredigion and was established to counter the lack of free legal advice following the demise of Legal Aid in the area.
With no Legal Aid providers within 35 miles and no other legal advice clinics or opportunities to obtain free legal advice within an hour's travel time, Ceredigion has been defined by the Law Society as and 'advice desert'.
According to the Joseph Rowntree Foundation 23% of working age people in Wales live in poverty and the vast majority of those who access the service fall under the Joseph Rowntree Foundation minimum income standard.
It is one of two free legal advice services offered by the Department of Law and Criminology – the other being the Veterans Legal Link which offers advice and support for services veterans in Wales.
Dr Ola Olusanya said: "It is a fantastic result for us to be among the shortlisted clinics for The LawWorks Cymru Award. The Family Legal Clinic is a great example of the link between the local community and the University. Student volunteers have been working under the supervision of Emma Williams, and have had the chance to observe and work with real-life legal cases. They are gaining vital employability skills, whilst also helping hundreds of clients in mid-Wales with some very complex, challenging problems. We would like to extend our sincere appreciation and thanks to our alumni and friends who donate to the Aber Fund. Without their support the Clinic would not be possible."
As well as offering advice sessions of 30 minutes the clinic completes paperwork for service users, routinely preparing applications for divorce and applications for child arrangements order.
It generally runs 2-4 complete cases at any time for client's that are particularly vulnerable or who have cases that are complex and would otherwise not be able to obtain legal advice.
Dr Olusanya added: "In an area of financial deprivation in combination with being an area defined as a legal aid desert these service users would otherwise have been denied access to justice."
Alasdair Douglas, Chair of the LawWorks Board of Trustees, said: "Congratulations to all those shortlisted. These Awards acknowledge and celebrate the commitment of law firms, in-house teams and the many individuals who volunteer their time and expertise to improve the lives of others. This year we have seen a high number of quality nominations, so it has been no easy endeavour for the judges to settle on a shortlist. We thank the judges for their work and look forward to meeting the finalists and our supporters at our awards event."
The winners will be announced at an awards ceremony and reception at the Law Society on Tuesday 3rd December.
The annual awards lecture will be given by Lady Hale, President of the Supreme Court and the evening will be hosted by LBC radio presenter and journalist Matthew Stadlen.
Further information about the Aberystwyth University Family Legal Clinic is available online or by contacting emma@ewfl.co.uk / famstaff@aber.ac.uk / 01269 267110 or via Facebook.