After Brexit – what next for Wales? First Minister to deliver Centre for Welsh Politics and Society Annual Lecture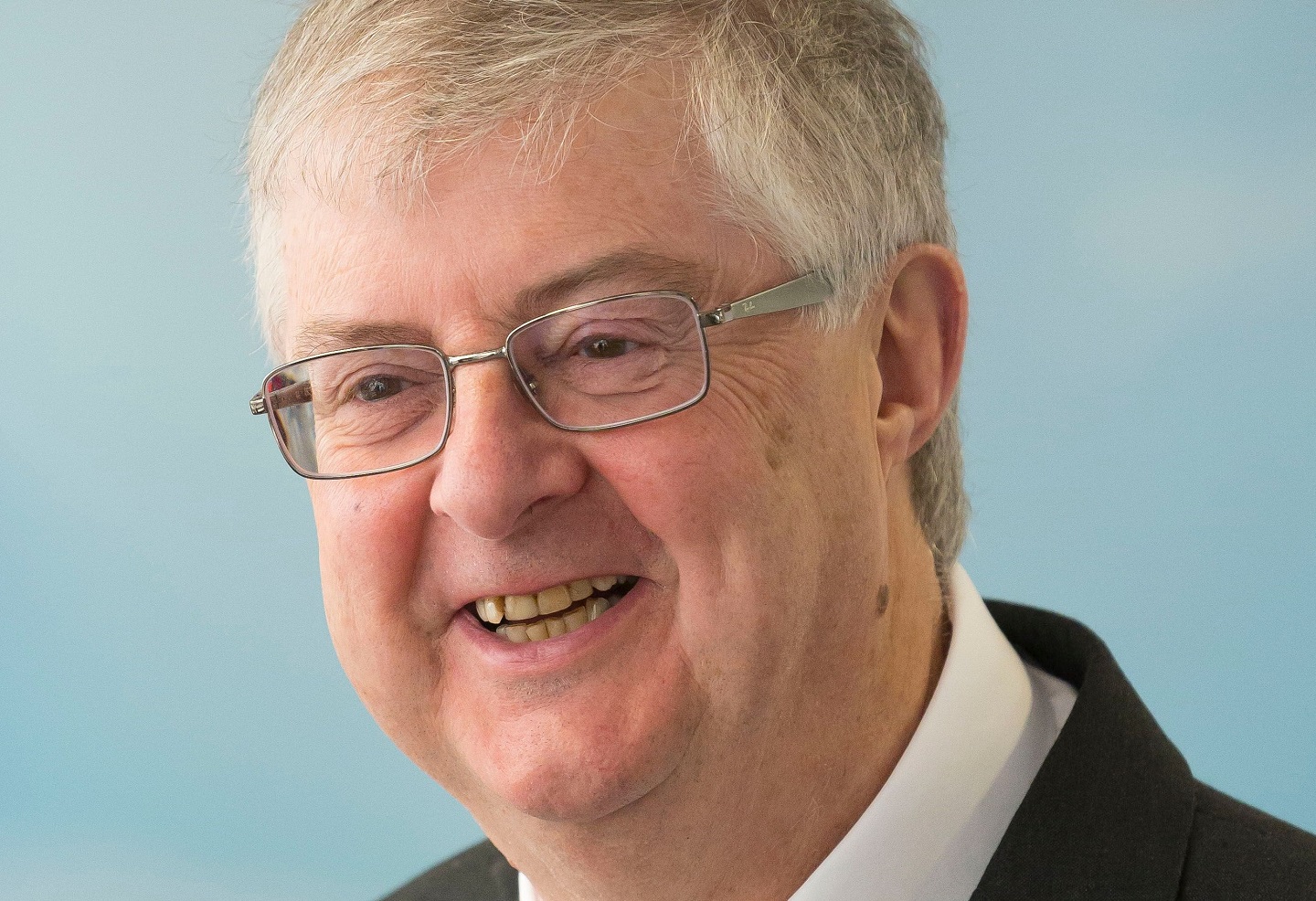 Wales' First Minister, Mark Drakeford AM
As the UK Government begins negotiating its future relationship with the European Union, the First Minister of Wales will discuss what the future holds for Wales in a public lecture at Aberystwyth University on Thursday 27 February 2020.
The Right Hon Mark Drakeford AM will be speaking at the International Politics and History and Welsh History Building on the University's Penglais Campus where he will deliver the Centre for Welsh Politics and Society Annual Lecture.
Tickets for the lecture Wedi Brexit- beth nesaf i Gymru? After Brexit – what next for Wales? are free and available online from tocyn.cymru.
The lecture starts at 6:30pm and is preceded by a reception from 6:00pm. All are welcome.
Professor Michael Woods, Director of the Centre for Welsh Politics said: "Over the years the Annual Welsh Politics Lecture has been given by all First Ministers of the Welsh Government and we are delighted to this year welcome Mark Drakeford at this pivotal time in our nation's history."
The Centre for Welsh Politics and Society
The Centre for Welsh Politics and Society is an interdisciplinary research centre at Aberystwyth University.
Its aim is to develop an understanding of contemporary politics and society in Wales in the context of an inter-connected world; support and deliver world-class research in the social sciences, and contribute to public knowledge and debates and policy development in Wales.
The Centre builds on the established reputations of the Institute of Welsh Politics and the Wales Institute of Social and Economic Research, Data and Methods (WISERD) at Aberystwyth University, and brings together geographers, political scientists, psychologists and historians with an interest in Wales.
The Centre for Welsh Politics and Society also functions as the Aberystwyth arm of WISERD, providing links with social scientists at Bangor, Cardiff, South Wales and Swansea universities.
The Right Hon Mark Drakeford AM
A former Professor of Social Policy and Applied Social Sciences at Cardiff University, Mark Drakeford has also worked as a probation officer, youth justice worker and Barnardos project leader in Cardiff.
Elected as the Assembly Member for Cardiff West in 2011, he served as a Labour councillor on South Glamorgan County Council in the 1980s and 1990s, specialising in education issues including Welsh medium education.
Between 2000 and 2010 he worked as the Cabinet's health and social policy adviser at the Welsh Government, and served as head of the First Minister's political office.
From July 2011 until March 2013 he served as Chair of the Assembly's Health and Social Care Committee and of the All-Wales Programme Monitoring Committee for European funds.
In March 2013 he was appointed Minister for Health and Social Services and then in May 2016 Cabinet Secretary for Finance and Local Government.
He was elected First Minister of Wales in December 2018 and became a member of the Privy Council in February 2019.