Seaweed-based bioplastic business wins student enterprise competition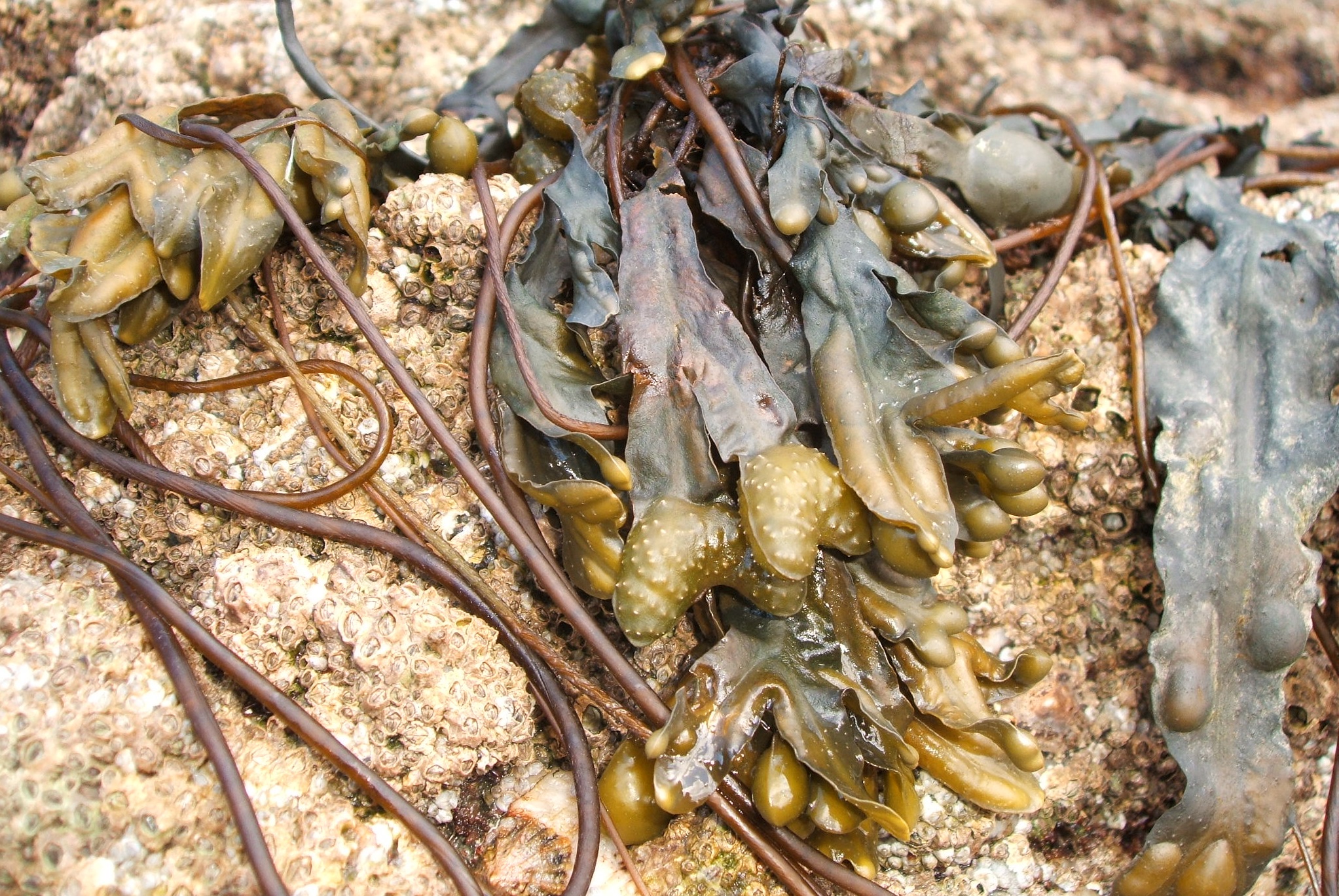 Photo by Kevin Mark Wood / FreeImages
An eco-business using Welsh seaweed to create bioplastic, is the winner of this year's Aberystwyth University student enterprise competition, InvEnterPrize.
PlantSea is the brainchild of two Aberystwyth University PhD students, Alex Newnes and Gianmarco Sanfratello, and Aberystwyth alumna Rhiannon Rees.
The company plans to use seaweed and other plant-based materials to create bioplastic, which will then be used to develop environmentally friendly toiletry sets for the hotel and hospitality industry.
PlantSea's Business and Marketing Development Officer, Rhiannon Rees, who graduated with a Masters in Marketing from Aberystwyth University in 2014, explains: "We have been developing and testing a bio-material created by combining seaweed polymers and other organic compounds. Our early development has created a clear bioplastic film prototype, with appropriate tensile properties.
"We plan to use the £10,000 investment from the InvEnterPrize competition to further develop and refine our product. The aim is for our innovative material to form part of a specially designed eco-friendly wash kit made from sustainable and biodegradable bioplastic, which can replace plastic sachets and containers in the hotel and hospitality industry in the future. Our pioneering materials can also be used in the food packaging industry."
InvEnterPrize provides an opportunity for entrepreneurial Aberystwyth students to develop and pitch a business idea or social enterprise concept to a panel of distinguished University alumni.
Held annually, the InvEnterPrize competition is sponsored by contributions from the alumni AberFund, and organised by the University's Careers Service.
The University's Careers Consultant and Entrepreneurship Champion, Tony Orme, explains: "InvEnterPrize remains one of the biggest student enterprise competitions in the UK. Over a period of three months from the launch of the competition, to submitting their entries, groups of entrepreneurial students were able to attend enterprise events at the University where they could pick up tips about market research, marketing and branding and financial planning and control; all vital skills for a new business start-up."
"Six InvEnterPrize applicants made it onto this year's shortlist. Unfortunately, the final event, where competitors would have pitched their business ideas to a panel of judges in a 'Dragon's Den' style event, could not take place owing to Covid19 social distancing rules so business ideas were judged based on written submissions alone."
The winning team secures a £10,000 prize to invest in equipment, facilities or professional services to help turn their invention or business start-up idea into reality.
In addition to the main prize, PlantSea was also awarded free office accommodation for a year on Aberystwyth Innovation and Enterprise Campus (AberInnovation), a prize which was presented to the best competition entry from the bio-sciences, life sciences and agriculture sectors.
A separate prize of £3,000 donated by Engineers in Business, and open to students or student teams from Computer Science, Maths and Physics, was awarded to Mwnci Data Management, the business idea of Rob Barry, who recently graduated with an MSc in DataScience. Rob explains: "Mwnci (www.mwnci.uk) provides an efficient platform to help businesses manage their data, making it easy for companies to find the data they're looking for, and ensuring that their spreadsheets are always up-to-date. Mwnci will start businesses on the affordable road towards better data insights."
Professor Tim Woods, Pro Vice-Chancellor for Learning, Teaching and Student Experience, said: "I congratulate the winners of the InvEnterPrize Competition, Plantsea, on an excellent submission with what is a really wonderful idea for eco-friendly cosmetic wash kits for the hotel and hospitality industry. Once again, this annual competition has generated a fabulous result and I wish them every success in the future.
"My congratulations also go to the other participants in the competition, all of whom produced some really innovative ideas. It was so disappointing that in the current extraordinary circumstances, we were not able to carry out the process of pitching ideas face-to-face. However, thanks go to our team of alumni judges, who read and assessed every entry, including Nigel Davies, our new 'Chair of the Dragons'".
Aberystwyth University offers a full programme of events to support entrepreneurial activity amongst students (across all degree programmes), graduates and staff. To find out more visit the AberPreneurs online page.