Congratulatory message to 2020 graduates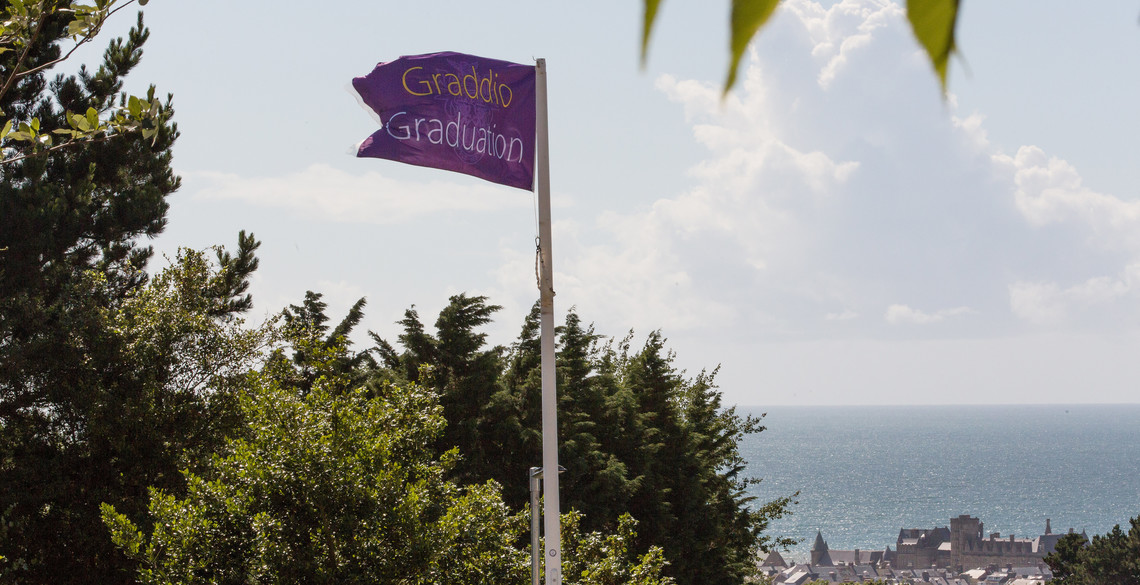 Aberystwyth University's Chancellor and Vice-Chancellor have sent their congratulations to the students who would have been attending their graduation ceremonies this week.
Usually at this time of year, Aberystwyth University welcomes back hundreds of graduating students and their families from across the UK and the world, for four days of graduation ceremonies in the Great Hall at Aberystwyth Arts Centre. The Friday afternoon ceremony would close the week's celebrations.
Unfortunately due to the Covid19 pandemic, Graduation 2020 has been postponed until the summer of 2021.
The University's Chancellor, Lord Thomas of Cwmgïedd, and Vice Chancellor, Professor Elizabeth Treasure have sent video messages to the 2020 cohort of graduating students wishing them well and congratulating them on their achievement.
Professor Treasure explains: "Graduation is one of life's memorable milestones, a highlight in the University's calendar and an event that I greatly look forward to. This year, myself and my colleagues share our students' disappointment at being unable to get together to celebrate their achievements in the time-honoured way."
"Although not yet able to share this special occasion in person, I congratulate each and every one of our 2020 graduating cohort on completing their studies, and wish them well as they complete this part of life's journey and embark on their next adventure.
"We look forward to welcoming them back to Aberystwyth for their graduation next summer. In the meantime, they will join the University's growing family of alumni across the world. We look forward to hearing of their successes."