Lottery funding for veterans' legal support project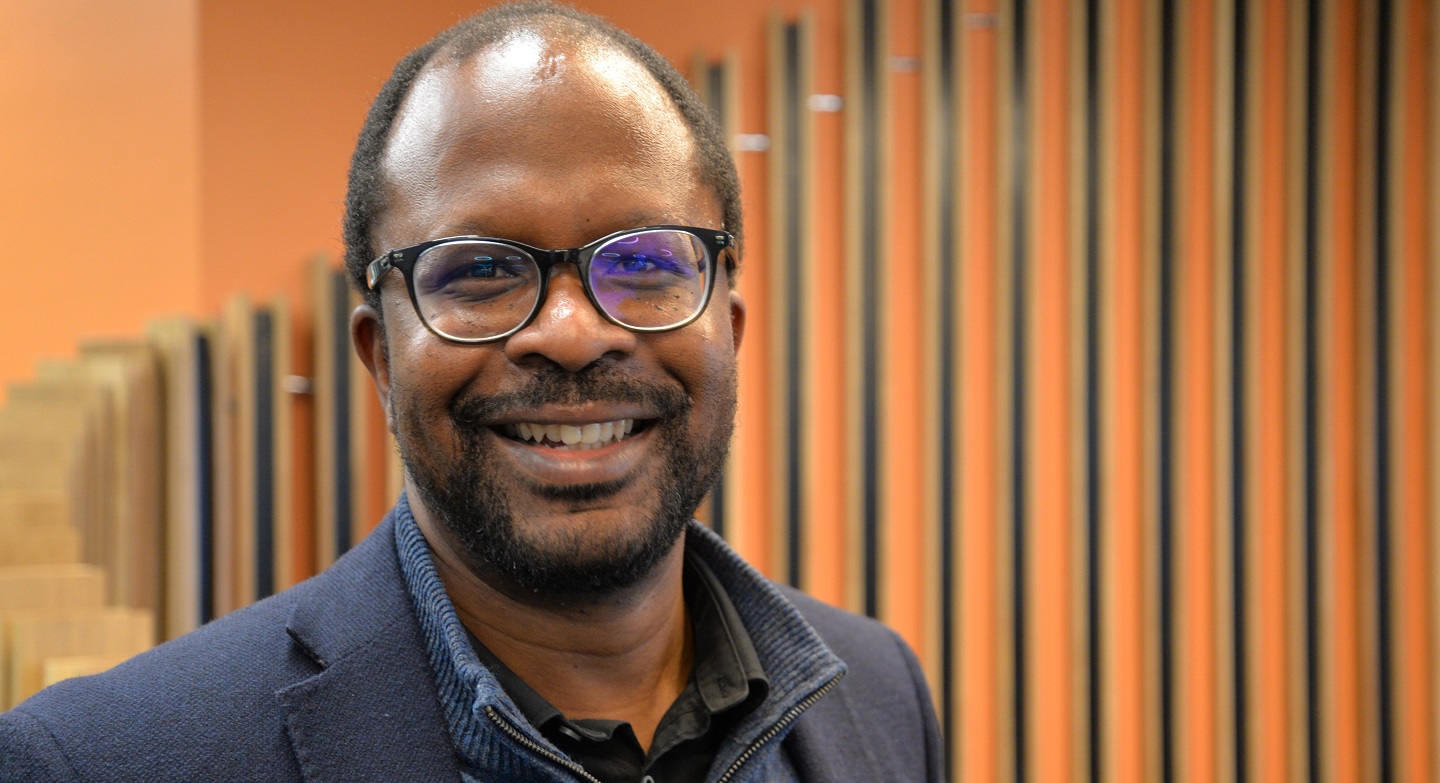 Dr Olaoluwa Olusanya from Aberystwyth University's Department of Law and Criminology set up the Veterans' Legal Link in 2015.
An Aberystwyth University project offering free legal support to veterans has been awarded funding of almost half a million pounds by the National Lottery Community Fund.
The grant of £498,392 over three years will provide Armed Forces veterans and their families with increased access to free legal information, advice and specialist signposting to legal and non-legal advice services.
The money will fund a new, bilingual mobile and web-based application platform for the Veterans Legal Link (VLL) project, alongside a range of drop-in centres across Wales.
The platform will increase access to justice at a time when social distancing is the norm, as well as help the most vulnerable and remotely located veterans to overcome physical disabilities, ill health or problems relating to old age, and the challenges involving travelling to the VLL's legal advice clinics.
Almost 1,000 veterans and their families have been helped by the VLL since it was set up by Aberystwyth University's Department of Law & Criminology in 2015.
Led by Senior Lecturer Dr Ola Olusanya, the project provides free legal advice, guidance and casework to former members of the Armed Forces, as well as signposting both veteran and civilian specialist services.
"We are delighted that the National Lottery Community Fund has awarded funding to the Veterans Legal Link for the next three years," said Dr Olusanya.
"By innovatively designing and using technology in combination with our drop-in centres, we hope to increase access to justice for as many veterans and their families as possible. We will also be working with partners across Wales in designing the new web-based platform, as well as offering peer mentoring for those who may need support in accessing digital resources. It is not surprising perhaps that the majority of issues referred to the project involve the family unit and the consequences of relationship breakdown following a return to civilian life, including divorce and separation, child contact, child maintenance and public law proceedings such as care proceedings."
The new web-based platform will be launched in 2022 and the outcomes of the project will be disseminated and communicated to a wide range of audiences.
Sally Williams, Funding Manager of the Mid and West Wales region for The National Lottery Community Fund said: "The National Lottery Community Fund is delighted to support the Veterans Legal Link in delivering this important project to veterans and their families. Thank you to those who play the National Lottery for making it possible to fund projects such as this that are making a huge difference to the lives of so many in Wales, especially during this difficult time."
The Veterans Legal Link works with more than 20 partner organisations across Wales and the UK, including the Royal British Legion, Woody's Lodge, Age Cymru, The VC Gallery, Change Step, Veterans NHS Wales, Veterans Hub Penparcau (Hwb Cyn-filwyr Penparcau), the Aberystwyth Veterans Group, Regional Armed Forces Covenant Liaison Officers and other Armed Forces Covenant groups.
The project received a grant of £45,800 from the Royal British Legion in 2019, and in 2016 was awarded £20,000 by the Ministry of Defence's Armed Forces Covenant Fund and £5,000 by the National Lottery Awards For All Wales.