Award-winning poet appointed Aberystwyth University Professor of Welsh and Celtic Studies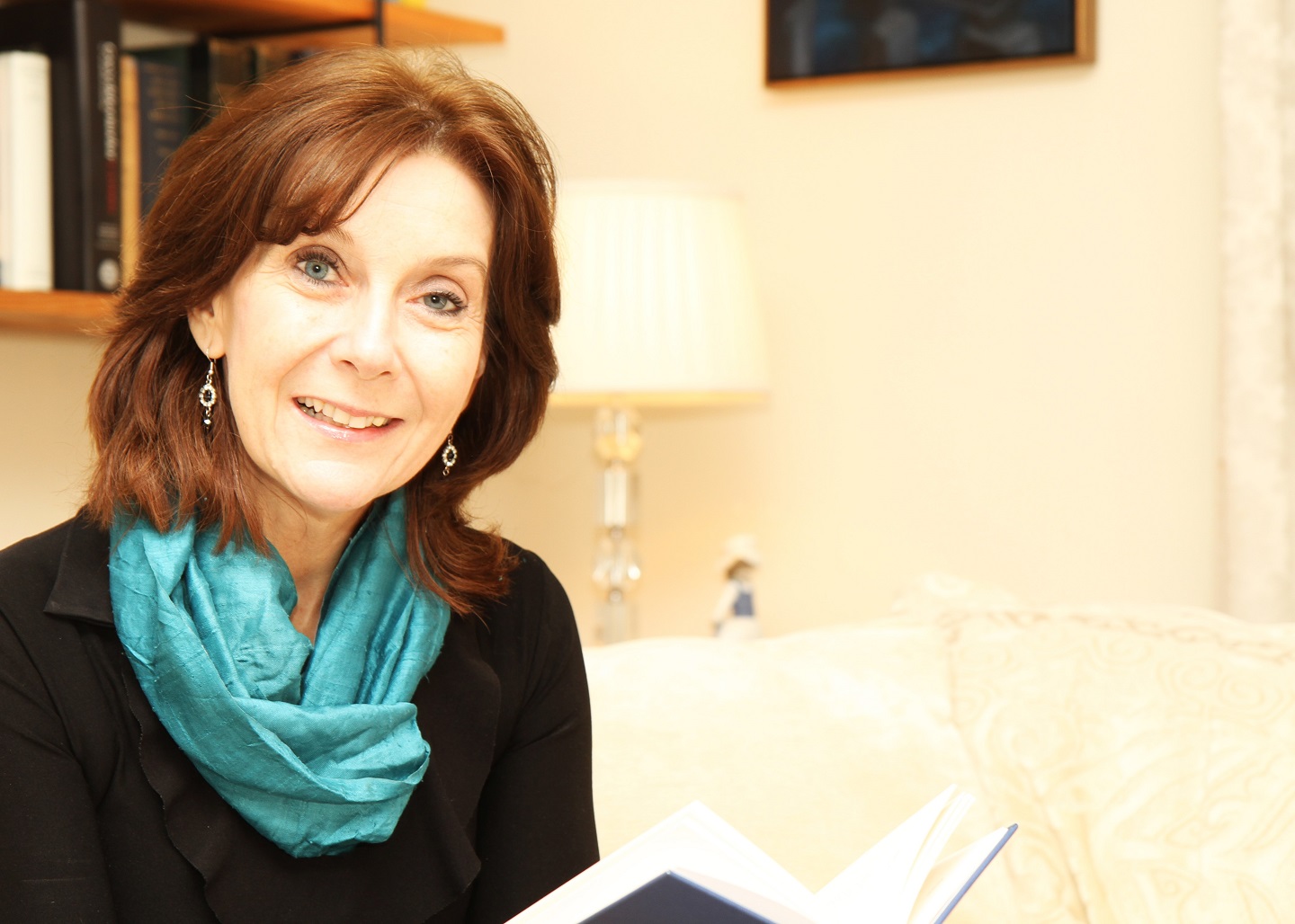 Mererid Hopwood
Eisteddfod-chaired poet Mererid Hopwood has been appointed a Professor of Welsh and Celtic Studies at Aberystwyth University.
Professor Hopwood will begin in her new role at the start of January 2021.
A graduate in Spanish and German at Aberystwyth University, she went on to complete a PhD in German literature in University College London. Since then she lectured in the departments of Welsh and Modern Languages at Swansea University, before joining the University of Wales Trinity St David's as a Professor of Languages and the Cwricwlwm Cymreig.
Originally from Cardiff, she has won major National Eisteddfod competitions on three occasions. She was the first woman to win the Chair at the National Eisteddfod in 2001. She achieved further success in 2003 when she won the Eisteddfod Crown, and then the Medal for Prose in 2008.
Professor Hopwood commented:
"The University in Aberystwyth is the one that welcomed me as a student close to forty years ago, and I now look forward to returning there and being a part of the Department for Welsh and Celtic Studies.
"To take forward collaborative work there will be an enormous privilege; with the aim of ensuring that the students, the staff and the discipline thrive in Aberystwyth and beyond."
Vice-Chancellor of Aberystwyth University, Professor Elizabeth Treasure, added:
"It's a source of great pride for us as a university, and for me personally, that we have appointed such a talented and well-respected academic to this extremely important role. Professor Hopwood brings enormous experience and talents which will be of considerable benefit to our students and the department."
"Her appointment reflects our commitment and ambitions for the Department of Welsh and Celtic Studies, and the importance of the department to our institution. It's an important step forward as we continue to develop the department for the future."
"Professor Hopwood joins us at a very exciting time for the Welsh language here in Aberystwyth – after our substantial investment to re-open Pantycelyn Halls this year as well as our work to strategically expand our Welsh-medium provision with the Coleg Cymraeg Cenedlaethol. Nurturing future generations of Welsh speaking academics and professionals in a wide range of fields is at the heart of Aberystwyth University's mission."
The Head of the Department of Welsh and Celtic Studies at Aberystwyth University, Dr Cathryn Charnell-White added:
"I am delighted to welcome Professor Mererid Hopwood to our Department. Here in Aberystwyth we have always valued both scholarship and literary practice, and so appointing a scholar and a writer to this Chair is cause for a double celebration. Mererid will be joining a sector-leading and committed team, and we very much look forward to working closely with her as we realise tomorrow's vision of our Department."
Professor Hopwood is well-known for her exceptional contribution to language and Welsh culture. Her collection of poetry, Nes Draw, won the poety prize at the 2016 Book of the Year awards, and her first novel for children won the Tir na n-Og award in 2018. She works tirelessly to widen the appeal of the Welsh language verse cynghanedd, especially among girls and young people, and she is a former Children's Poet of Wales. Her literary translations to Welsh include TŷBernarda Alba by Lorca and the Cylch Sialc by Brecht for Theatr Genedlaethol Cymru.
Professor Hopwood has published research in the fields of Education and Literature including studies on the place of the Welsh language in the 'Curriculum for Wales' and on the work of Waldo Williams. Her reflections on the Welsh verse cynghanedd as an 'extraordinary language' will appear next month in the journal Y Gynghanedd Heddiw (Barddas Publications).  
She won the Emyr Humphreys PEN Cymru Prize this year for the most innovative and bold article about Wales, published in O'r Pedwar Gwynt, discussing attitudes towards the Welsh language and bilingualism.