First Minister celebrates 10 years of investment to build a greener economy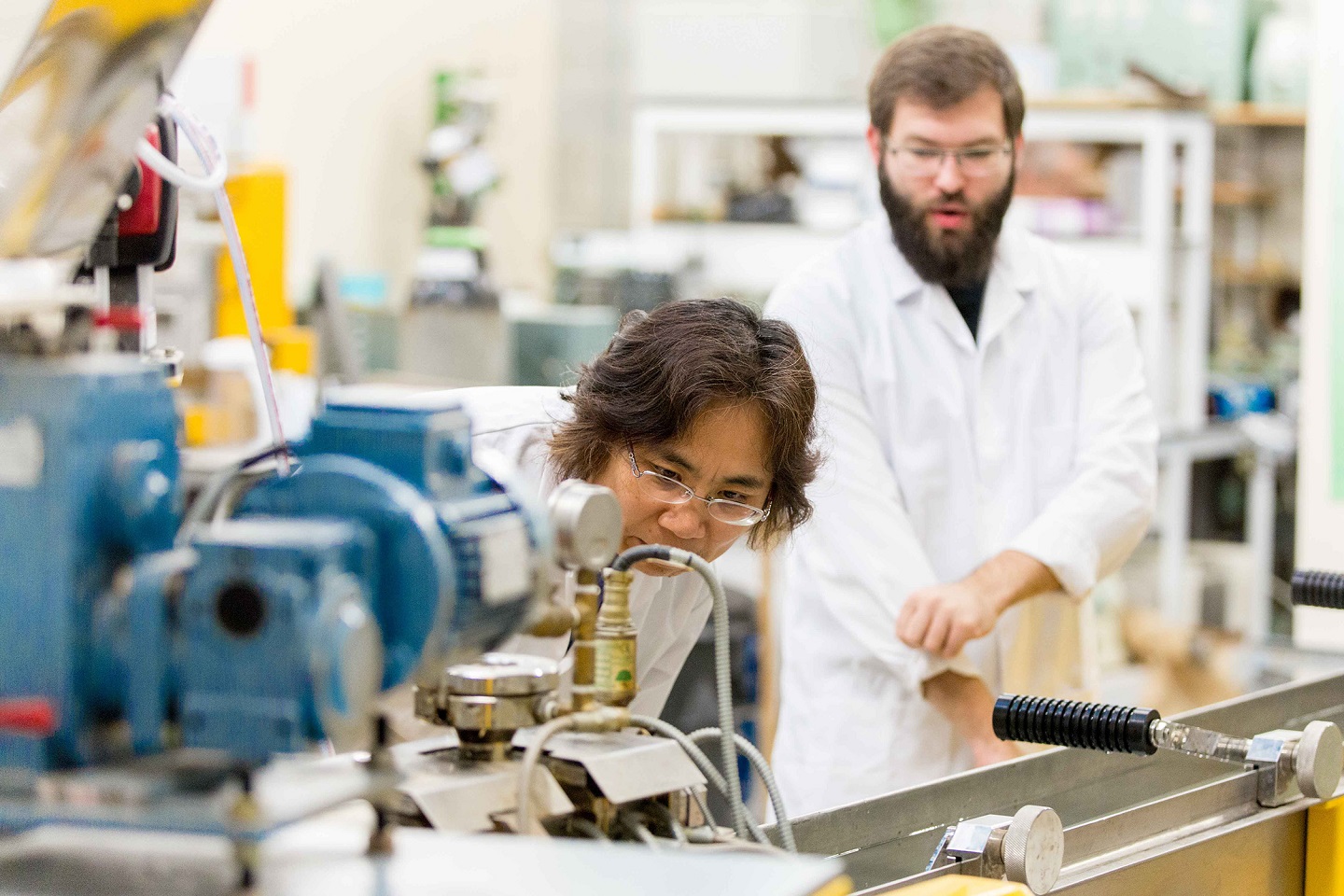 BEACON researchers at work
Wales' First Minister will join university bio research and technology experts and innovative industry representatives in a virtual event tomorrow (Thursday 15th October) to celebrate a decade of investing in green jobs.
The event will celebrate 10 years of the BEACON project, which promotes collaboration to grow the economy and creates green jobs. Since its launch in 2010, the £30+ million EU funded BEACON project has built up a strong skill base in the bio business sector, by providing collaborative R&D support for green Welsh businesses; and positioning Wales as a leader in world class research and innovation into the low carbon economy.
Developing products and services which are sustainable is helping Wales to meet international targets for tackling climate change and recycling.
First Minister Mark Drakeford said "I'm pleased that we were able to support the extension of the BEACON+ project in Wales for another two years. This will enable even more businesses to innovate with the help of specialists and capitalise on the bio economy. This will help Wales to build our own expertise in this area.
"While we are dealing with the coronavirus pandemic, we must look towards how we will build a more resilient, greener and equal Wales to address the climate and environmental emergencies. BEACON and BEACON+'s exemplary research into renewables and sustainable technologies, together with their collaborations with businesses, are an essential part of the sustainable framework of Wales."
BEACON is a collaboration led by Aberystwyth University, working with Bangor and Swansea Universities and the University of South Wales
The BEACON team is based at four university sites and has been providing R&D expertise to support innovative pan Wales bio-based businesses for 10 years.
The focus is on developing new green products and services from natural sources and creating added value from waste and residues from bio industrial processes.
Products include bio plastics, food additives, building materials, fuel, cosmetics and pharmaceuticals.
BEACON has worked successfully with hundreds of companies, enabling them to develop and trial ideas on an industrial scale, and to get their products and services closer to market.
Professor Iain Donnison Director of BEACON said: "Global challenges such as the need to tackle climate change and to use natural resources more sustainably dictate that we need to be acting now, and over the next decade in particular, to find replacements for fossil fuels, waste less and achieve net zero carbon emissions.
"The BEACON team and collaborating businesses share a common goal of working towards these aims and to create a zero-waste economy.
"The current challenging period presents us with the opportunity to build further on this firm foundation, and to build back greener and better, to create a more sustainable economy for ourselves now and also for future generations."