Design company on board for Aberystwyth Old College redevelopment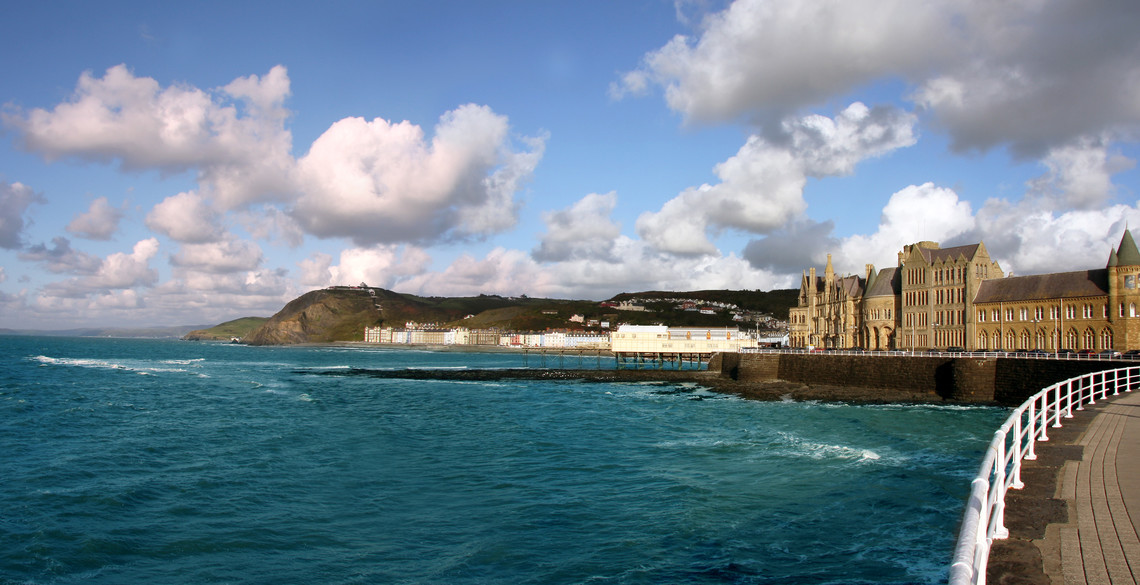 Old College
Aberystwyth University has appointed visitor attraction design company Mather & Co to help develop the University's iconic Old College, one of Wales's outstanding Grade I buildings, and home to the first University College of Wales, into a centre for culture, heritage, discovery, learning and enterprise.
Mather & Co's role will be to interpret the design and build elements of the project. These include three permanent exhibition galleries showcasing the rich heritage of the building and University collections, a University Museum telling the story of the university and close relationship with our community and temporary exhibition spaces and further interpretation and wayfinding throughout the building.
Dr Rhodri Llwyd Morgan, Director of Welsh Language and Culture and External Relations said:
"It is very fitting that this announcement comes today on Founders Day, as we mark the anniversary of when the University first opened its doors in October 1872 and celebrate our Founders and all those who have made Aberystwyth such a special University and town, including our global community of 60,000 alumni. We're very pleased to be working with Mather & Co on this exciting project. The Old College is one of the most recognisable historic buildings in Wales and the plans to re-purpose the building aim to provide a fantastic resource for the University, the town and for visitors alike. Working with Mather & Co we have the wonderful opportunity to develop a captivating visitor experience within this iconic building showcasing the University's journey and hosting inspirational exhibitions."
Paul Lee, Design Director at Mather & Co added:
"We are delighted that Mather & Co has been chosen to work on such a prestigious project that will transform the seafront in Aberystwyth. We look forward to working with the wider project team to realise the vision and bring this historic space into new usage for future generations."
The transformed Old College will also include public science shows, an annual temporary exhibition programme, a new debating chamber, business enterprise units, a new seafront café and restaurant bar, along with retail space. Other facilities will include an extensive range of premium hotel rooms and spaces for functions, conferences and events, teaching facilities and spaces for schools, and a 24-hour student study space. New student study spaces and lifelong learning facilities will be integrated into all the spaces.
Earlier this year, the New Life for Old College project was awarded almost £10 million (£9,732,300) of National Lottery money to help in its renovation. An additional £3 million will also be invested from the Welsh Government and £3 million from the European Regional Development Fund through the Tourism Attractor Destination programme to promote the new tourism opportunities that will come in the wake of its redevelopment. A further £957,000 was awarded from WEFO ERDF and for the creative business units.
A further £1 million has already been raised for the Old College appeal in donations and pledges from around the world, including Founders Day contributions of £15k from the Old Students' Association and donations from student led fundraising in Clubs and Societies. A further £1 million has been raised from trust and foundations.
Fundraising will continue right up until the building's rejuvenation is completed by 2022/23, as the University celebrates its 150th anniversary.