New installation showcases stories of refugees in Wales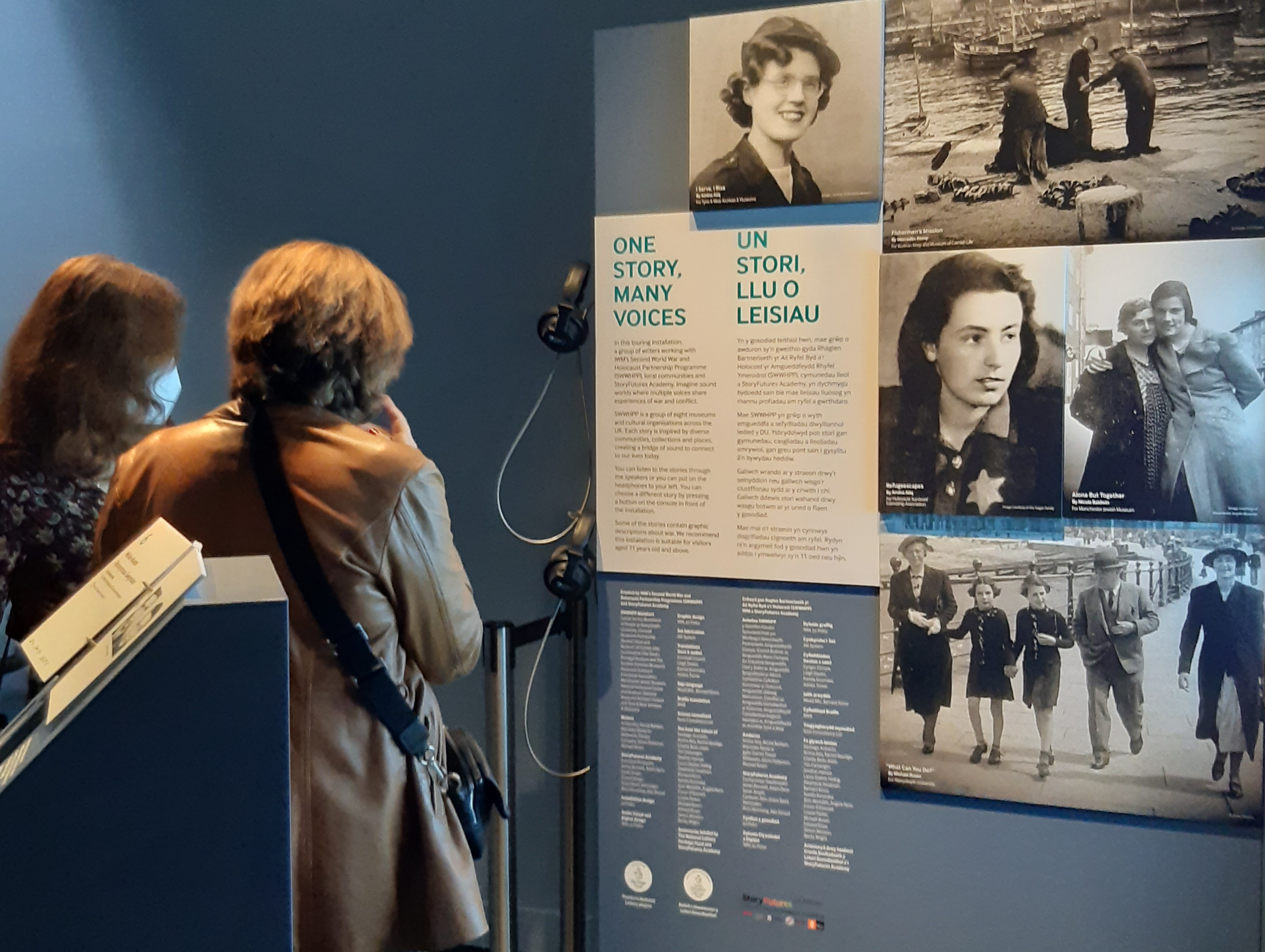 Researchers at Aberystwyth University have collaborated with children's author Michael Rosen to bring to life the personal experiences of some of the refugees who have made Wales their home over the last century.
Their unique stories will form part of a digital installation which will be shared alongside images, objects and video in a major exhibition which opens at the Imperial War Museum (IWM) in London today, before touring other parts of Britain, including Aberystwyth Arts Centre, in 2022.
Forming part of the IWM's new Second World War and Holocaust Galleries, the stories featured in the digital installation have been co-produced with researchers at the Centre for the Movement of People at Aberystwyth University and residents in Ceredigion and written by Michael Rosen. 
Dr Andrea Hammel, Director of the Centre for the Movement of People at Aberystwyth University, explains: "The recording narrated by Rosen intercuts several storylines - including the story of Rosen's father who was evacuated to Aberystwyth, a French uncle murdered in the Holocaust, the story of child refugees from National Socialism fleeing to Wales in the late 1930s, and the experiences of modern day refugees from Syria resettled in Ceredigion.
"It is vitally important that we capture these personal stories. There are so many lessons to be learned from the past which can help us to understand and shape our responses to the challenges of today including racism, antisemitism and the plight of refugees."
Aberystwyth University is one of eight institutions across the UK exploring Second World War and Holocaust themes in their nations and regions as part of the Second World War and Holocaust Partnership Programme (SWWHPP) funded by the National Lottery Heritage Fund.
The installation will be displayed at the IWM in London until December 2021 before touring the locations of all the project partners, including sites in Cornwall, Scotland and the University of Huddersfield, before finding its permanent home at the IWM London.
It will be on display at Aberystwyth Arts Centre in Autumn 2022 and will form part of an exhibition on Refugees from National Socialism in Wales co-curated by the Centre for the Movement of People research team, present day refugees and people who are assisting today's refugees with resettlement locally.