Celebration at the National Museum Cardiff to mark 120th anniversary of Wales' first law department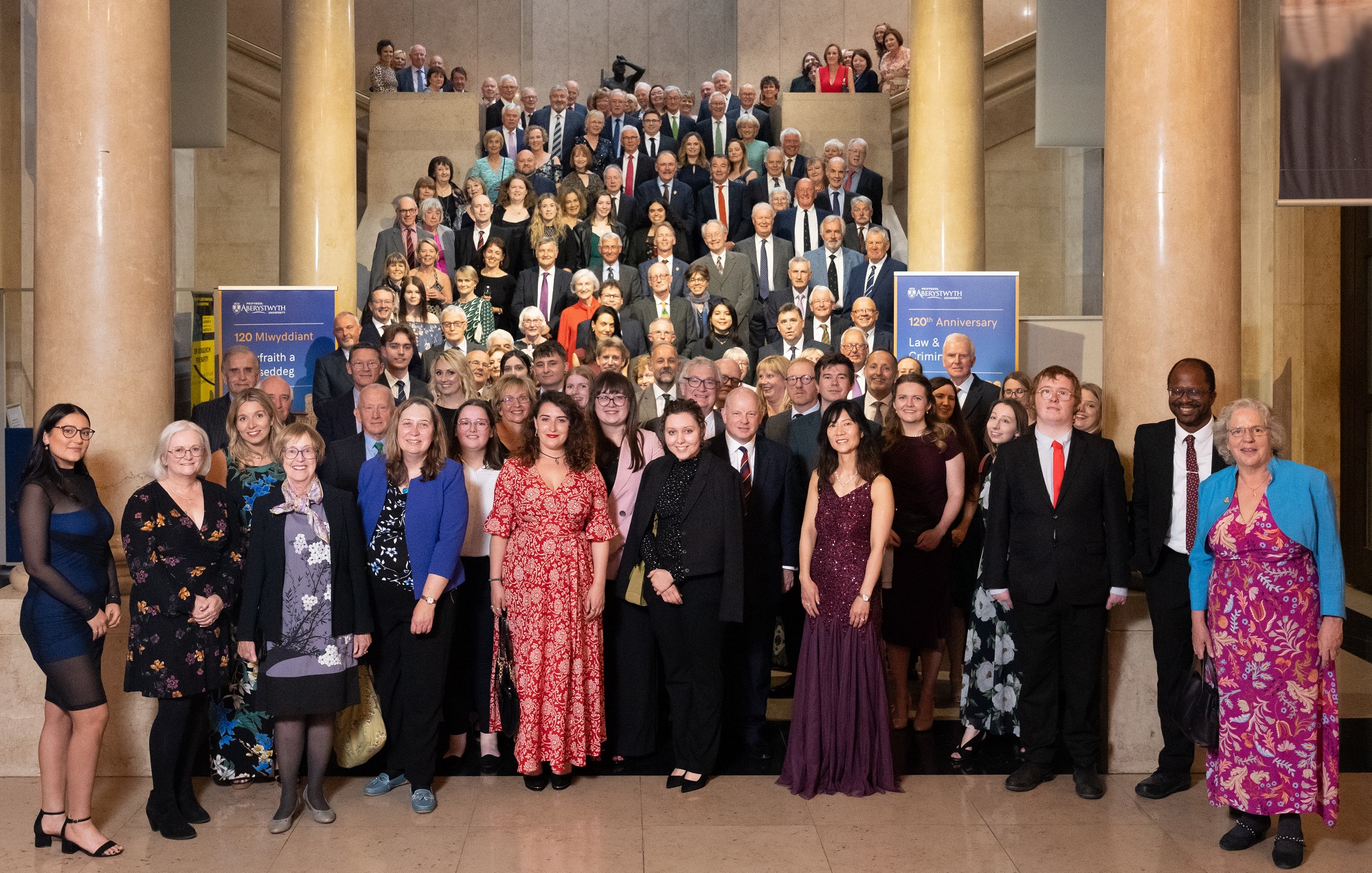 Alumni, staff, students and special guests at the event to celebrate the 120th anniversary of the teaching of law at Aberystwyth University held at the Amgueddfa Cymru - National Museum of Wales in Cardiff on Friday 10 June 2022
Wales' oldest university law department has marked its 120th anniversary with a prestigious event at the Amgueddfa Cymru - National Museum of Wales in Cardiff.
Held on Friday 10 June 2022, the dinner celebrated 120 years of teaching of law at Aberystwyth University.
The Guest Speaker was The Rt Hon Lady Justice Nicola Davies DBE and the occasion was attended by over 150 alumni, former staff, staff, and students.
More than 9,000 Law students from almost one hundred countries have graduated and launched their careers from Aberystwyth University.
Alumni of the department include several Ministers of State, politicians and leaders, as well as many who have gone on to develop distinguished legal careers or achieved success in other professions.
This event followed a celebration held at The Central Criminal Court of England and Wales (the 'Old Bailey') in London last month.